Aaron Rodney Curtis
August 22, 1990 - September 5, 2014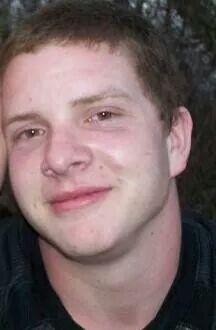 Aaron Rodney Curtis, 24, of Janesville passed away on Friday, September 5, 2014 of injuries suffered in an automobile accident in Vernon County, WI while on his way to go fishing with his friend, Cody Carter. Aaron was born in Madison on August 22, 1990, the son of Rodney and Teri (Dahl) Curtis. He grew up in Janesville and graduated from Janesville Craig High School. He was employed by the Thalaker Farms. Aaron liked being out doors fishing and working on the farm. He also enjoyed paint balling.
Aaron is survived by his mother, Teri Curtis of Janesville, his father, Rodney Curtis of Portage, WI, his brother, Tyler (Lauren) Babcock) Curtis of Janesville, his sister, Shae Weir of Janesville, his half brother, Jarrod Brown of Madison, grandparents, Sherrill and Ernest Dahl of Janesville, James and Mary Curtis of Portage, WI along with several aunts, uncles and cousins.
A memorial service will be at 1 p.m. Saturday, September 13, 2014 at Good Shepherd Lutheran Church, 700 N. Wright Rd., Janesville. Rev. Steven Ekblad will officiate. Henke-Clarson Funeral Home is assisting the family.