Ada Elnora Garvin
September 28, 1916 - February 4, 2013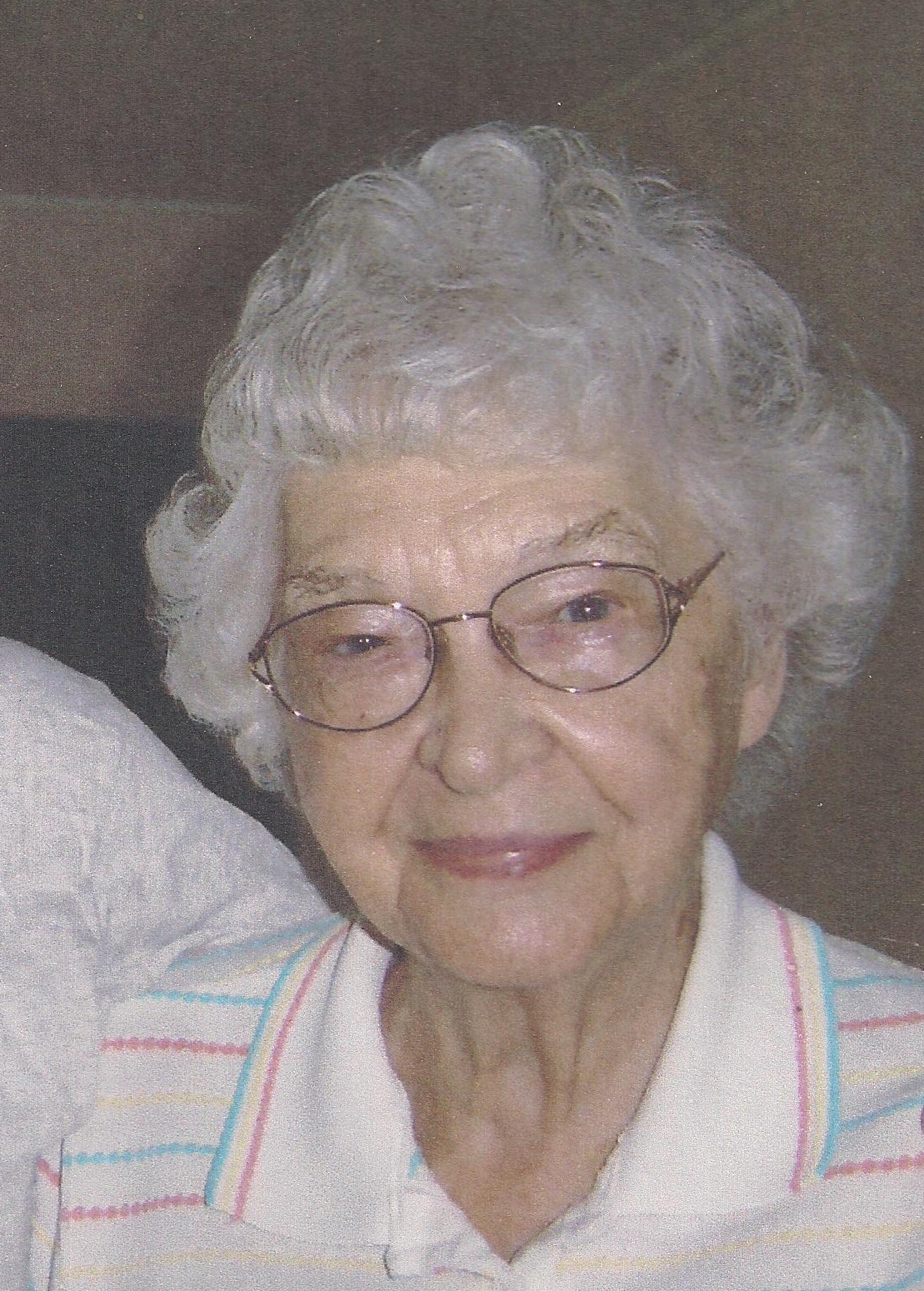 Ada Elnora Garvin, 96, of Janesville passed away Monday, February 4, 2013 at Rock Haven Nursing Home. She was born on September 28, 1916 at Ashton, Spink County, South Dakota, the daughter of Walter Calvin Jencks and Olga "Tillie" (Gregerson) Jencks Button. She graduated from Janesville High School. She married Stanley Peter Garvin Sr. on March 9, 1935 in Rockford, IL. Ada was employed as a janitress by Parker Pen Company for many years. She was a very active member of First Lutheran Church where she founded the Monday morning quilting group. She was a member of the Sons of Norway Nordland Lodge, Rock Valley Quilters Guild, was a Tallman House Docent and was active with the Salvation Army Women's Auxiliary.
Survivors include, a son, Stan (Cathy) Garvin Jr. and their children, Dan Garvin, Don Garvin, Bonnie (Tom) Nelson and Dennis Garvin, a son, Mike (Judy) Garvin Sr. and their children, Mike (Nancy) Garvin Jr., Pat Garvin, Dave Garvin, Dianne (Dave) Daily, Eric (Julie) Garvin, Marianne Wellnitz, Sarena (Dean) Krogman, Thom Garvin, Jodi Garvin and Jon Garvin, a daughter, Karen (Jan Brundge) Garvin, a daughter, Ruth (Bob) Wasson and their children, Chris (Stephanie) Wasson, Corrinna Tracy and Nat (Belinda) Wasson. She is further survived by 30 great-grandchildren and 4 great-great-grandchildren with another due in May. She was preceded in death by her husband, her parents,, her step-father, John Button, 2 brothers, Willard and Walter Jencks, 2 sisters, Iona Marshall and Barbara Button, 1 great-grandson, Gregiore Wasson, her husband's family, Joe Garvin, Paul Garvin, Thelma Garvin, Lillian Edmunds Lawrence, Edna Garvin, Harold Garvin, Alvin Garvin and John Garvin.
Funeral services will be at 10:30 a.m. Friday, February 8, 2013 at First Lutheran Church, 612 N. Randall Avenue, Janesville with Pastor James Melvin and Pastor Naomi Garber officiating. Burial will be in Oak Hill Cemetery. Visitation will be from 4 to 6 p.m. Thursday, Feb. 7th at Henke-Clarson Funeral Home, 1010 N. Wright Rd., Janesville and for one-half hour prior to the services at church.