Albert J. "Al" Brovick Jr.
July 30, 1931 - June 12, 2018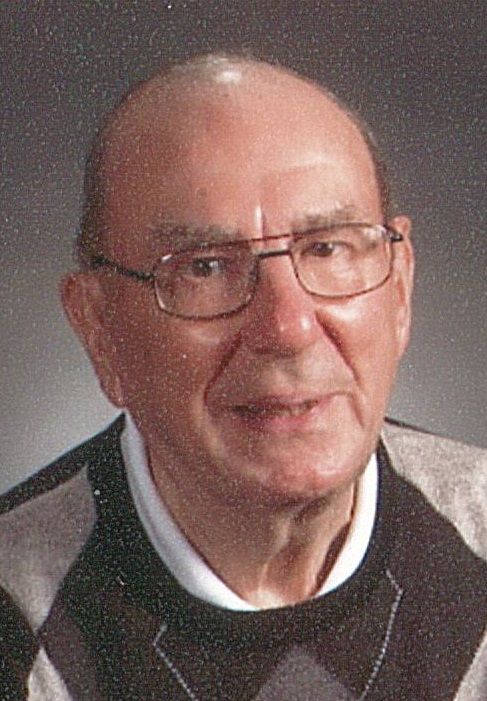 Albert J. "Al" Brovick Jr., age 86, of Janesville passed away at his home Tuesday, June 12, 2018. He was born in Janesville on July 30, 1931, the son of Albert J. and Margaret (Kath) Brovick Sr. Al married Ellen M. Nelson on May 15, 1965. He was a graduate of Milton College where he was a member of the baseball team. He was employed by Libby's and later when it became Seneca Foods for 43 years as plant controller. Albert enjoyed fishing, hunting, golfing, bowling, gardening and in his younger years playing baseball. He was a member of Cargill United Methodist Church.
Al is survived by his wife, Ellen Brovick, two sons, Dean (Deborah) Brovick of Janesville, Michael (Patty) Brovick of Maple Grove, MN, three grandchildren, Delaney Brovick, Alex Brovick, Dylan Brovick, his brother, Don (Joan) Brovick and his sister, Phyllis Burrows. In addition to his parents, he was preceded in death by two sisters, Marilyn Traub and Dolores Szczupakiewicz.
Funeral services are at 11 a.m. Friday, June 15, 2018 at Henke-Clarson Funeral Home, 1010 N. Wright Rd., Janesville. Chaplain Jim Wehrheim will officiate. Burial will be in Milton Lawns Memorial Park. Visitation will be from 10 to 11 a.m. Friday at Henke-Clarson Funeral Home.