Alberta M. Crichton
January 23, 1929 - January 10, 2015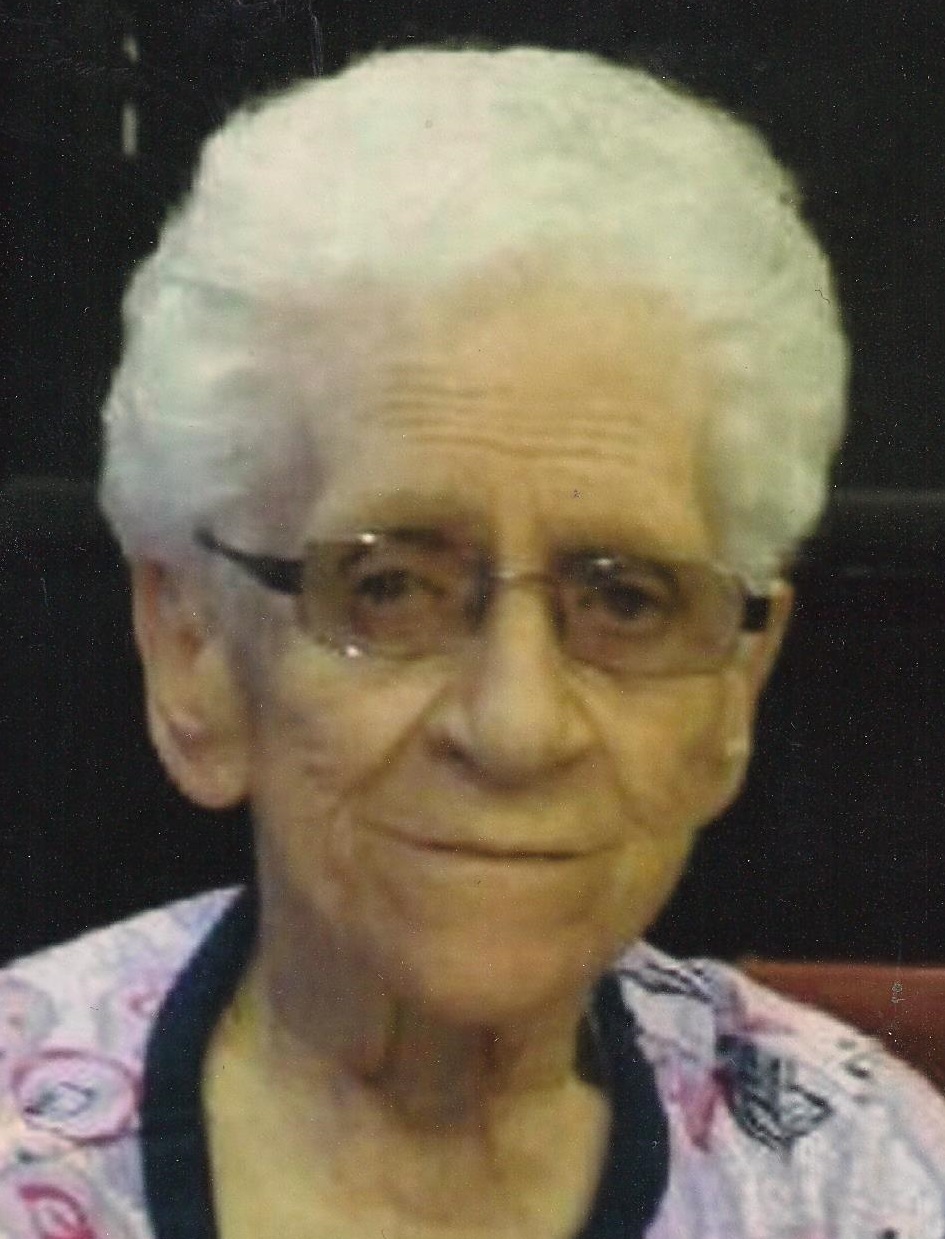 Alberta M. Crichton, age 85, a long-time Janesville/Milton area resident passed away January 10, 2015 at Edgerton Care Center with her family by her side. The former Alberta Schultz was born January 23, 1929 in Fulton Township, the daughter of the late Herman and Annie (Benash) Schultz. She married George T. Crichton on January 28, 1950 and he preceded her in death on August 18, 2000. Alberta was employed by K Mart for 25 years and volunteered in the Mercy Hospital Gift Shop for 15 years. She was a member of Rock Prairie Presbyterian Church. She loved visiting with people, playing cards and crafting, especially making pins for everyone.
Alberta is survived by 5 children, Diane (Dan) Reddy of Milton, Georgia Meske of Milton, Tom (Barb) Crichton of Janesville, Cindy (Chuck) Capello of Janesville and Sheri (Gerry Linnerud) Howard of Edgerton; 15 grandchildren, 28 great-grandchildren and 1 brother, Floyd Schultz of Janesville, 3 sisters-in-law, Marge (Jerry) Robinson, Judy Crichton, Mary (Carl) Schultz, 2 brothers-in-law, Milan Mecklenburg and Clifford (Mary) Crichton. She was preceded in death by her parents, husband, daughter Linda Fanning and 14 siblings.
The family is asking that in lieu of flowers, memorials may be made to Mercy Hospice Care, the Parkinson's Foundation or the Dementia Foundation. Thank you to the Edgerton Care Center and a special thank you to Mercy Hospice Team for their wonderful care.
Visitation will be from 5 to 7 p.m. Thursday, January 15, 2015 at Henke-Clarson Funeral Home, Janesville. Funeral services are at 11 a.m. Friday, January 16th at Rock Prairie United Presbyterian Church, 8605 East County Road A, Janesville. Pastor Jamie Swanson will officiate. Burial will follow in Milton Lawns Memorial Park. Henke-Clarson Funeral Home is assisting the family.