Allan L. Behling
January 20, 1931 - May 13, 2018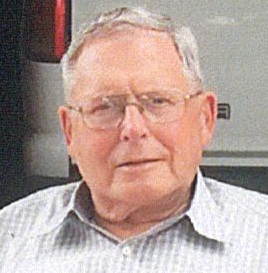 Allan L. Behling, age 87, of Janesville passed away Sunday, May 13, 2018 at Cedar Crest Assisted Living. He was born in Beloit, WI on January 20, 1931, the son of Herman and Hazel (Walters) Behling. Allan graduated from Beloit Memorial High School in 1948. He served in the U. S. Army from 1951 to 1953. He married Jacqueline Berger on October 10, 1954. She died December 23, 2005. Allan married Catherine Carmen on July 7, 2007 and she preceded him in death April 3, 2013. Allan was formerly employed by the Beloit Iron Works, Baker Manufacturing in Evansville and for 30 years by the State of Wisconsin at U-W Madison where he was employed as an instrument maker in the chemistry department. He was a member of St. Peter's Lutheran Church.
Surviving are his sons, Tom (Barbara) Behling of Janesville, Todd Behling of Cottage Grove, WI, his daughter, Becky (Drew) McCarriar of Fayetteville, PA, his grandchildren, John Granger and Kelly (Eric) Loudenslager, his great-grandchildren, Ryan and Aiden Granger, Justin and Nicholas Loudenslager, his sister, Elizabeth Wagner of Beloit, WI, his brother, Warren (Nancy) Behling of Medford, WI. In addition to both of his wives and his parents, he was preceded in death by his brother, William Behling
Funeral services are at 3 p.m. Thursday, May 17, 2018 at St. Peter's Lutheran Church, 1422 Center Avenue, Janesville with Rev. Bruce Gray officiating. Visitation will be at the church Thursday from 2 to 3 p.m. Private interment will be in Oak Hill Cemetery at a later date. The family is being assisted by Henke-Clarson Funeral Home.