Allen G. Burkheimer
September 2, 1933 - August 13, 2014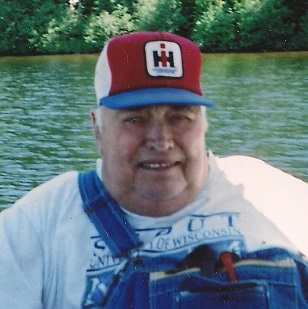 Allen G. Burkheimer, 80, of Edgerton passed away Wednesday, August 13, 2014 at his home surrounded by his family. Allen was born in Janesville on September 2, 1933, the son of George M and Louise Knudsen Burkheimer. He married Charlene Manogue on November 6, 1960 and they celebrated their Golden Wedding Anniversary in 2010. Allen owned and operated Al"s Petroleum Maintenance Inc. for many years making many good friends during those years. He was always willing to help anyone. Allen was a member of the Rock River Thresheree Association and attended every Thresheree show since 1955. He was a former member of the Rock River Boat Association, and a former board member of the Big Lake Property Owners Association in Presque Isle, WI. Allen was a 32nd Degree Mason, a member of Masonic Lodge # 55, Janesville Chapter # 5, Gebal Counsel # 2, Janesville Commandary # 2, the Zor Shrine and Scottish Rites Bodies of Madison. Allen always enjoyed working on the farm and looked forward to trips to the family cabin in Presque Isle. He enjoyed restoring antique cars, trucks and tractors and was presently working on restoring a 1959 Century Inboard with the help of his sons, Bob, Greg and grandson Andrew.
Allen was known as a very hard worker. He loved to hunt, fish, watch the Packers and Badgers, listening to big band music; good polkas from Frankie Yankovic and country music. Above all else, he enjoyed spending time with and going out to eat with his family. Allen had a special love for Chesapeake Bay Retrievers and is survived by his dog, Frio.
Allen is survived by his loving wife of 53 years, Charlene, three children, Mary Ann Burkheimer of Janesville, Greg (Sandi) Burkheimer of Beloit, Robert A. Burkheimer (Susan) of Edgerton, grandchildren, Amelia Kirsh of Muscoda, WI and Andrew Burkheimer of Janesville; along with many step-grandchildren and step-great grandchildren.
Funeral services will be at 11 a.m. Saturday, August 16, 2014 at Henke-Clarson Funeral Home, 1010 N. Wright Rd., Janesville with Pastor James Melvin officiating. Burial will be in Fassett Cemetery, Edgerton. Visitation is 4 to 6 p.m. Friday, August 15th at Henke-Clarson Funeral Home.
The family wishes to thank Heartland Hospice, Anna, Susan and Mary Ann for their tender care of Allen.