Alvin F. "Corky" Quade
February 8, 1924 - November 23, 2014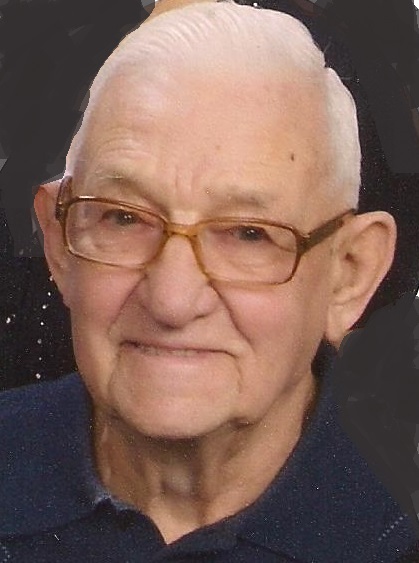 Alvin F. "Corky" Quade, 90, a long-time Janesville resident passed away Sunday, November 23, 2014 at Agrace Center for Hospice and Palliative Care. He was born in Rock County on February 8, 1924, the son of Frank and Eva (Hampf) Quade. He married Marion L. Rogers on June 23, 1944 at St. John Lutheran Church. Alvin was employed for many years by Janesville Products. He was a member of St. John Lutheran Church. He enjoyed fishing on the Mississippi with his wife, Marion. They also enjoyed helping at Lutherdale and doing Meals on Wheels.
Corky is survived by 2 daughters, Sherrie (Jay) Farrington of Rio, WI, Karen (David) Keelin of Edgerton with whom he had resided recently after his health failed, 8 grandchildren, 16 great-grandchildren, 7 great-great-grandchildren, 1 sister, Frances Utzig of Janesville. He was preceded in death by his wife, Marion on August 27, 2012. He was also preceded in death by his son, Richard Quade, his parents, 1 brother, Harold Quade, 1 sister, Thelma Parr and a great-granddaughter.
Corky's family wishes to express their sincere appreciation to Agrace Hospice for the wonderful care, to the C.N.A.'s who came to the house to care for him and especially to his granddaughter, Tina who cared for him daily and took him wherever he wanted to go. He especially enjoyed the 6 a.m. wake up calls from her and the 4 dogs who also enjoyed eating breakfast with him.
Funeral services will be at 12 Noon Friday, November 28, 2014 at Henke-Clarson Funeral Home, Janesville. Pastor Bond Haldeman will officiate. Burial will follow in Emerald Grove Cemetery. Visitation will be from 10 a.m. until Noon Friday at Henke-Clarson Funeral Home.