Andrea Kathryn Thom
October 10, 1948 - March 24, 2017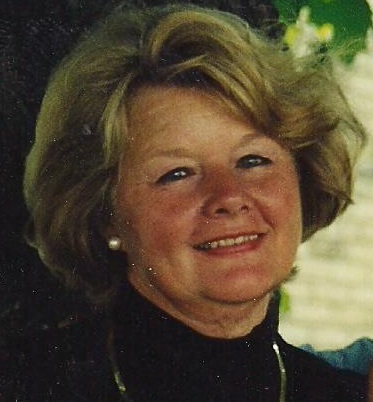 Andrea Kathryn Thom, 68, of Janesville passed away at her home on Friday morning, March 24, 2017. She was born in Beloit on October 10, 1948, the daughter of Norman P. and Betty J. (Larsen) Murray. She graduated from Beloit Turner High School and Madison Beauty College. At the age of 13 she met her future husband during a meeting at the Beloit Saddle Club. Andrea married Roger W. Thom on October 19, 1968 at Our Savior's Lutheran Church in Beloit. For many years, Andrea owned and operated Andrea's Floral Shop and Andrea's Hairstyling in Orfordville. She loved going up north with her dad hauling evergreens. More recently she owned and operated Thoms Texas Traditions with her daughter in Janesville. Growing up, Andrea was a member of Our Savior's Lutheran Church in Beloit and was currently a member of Luther Valley Lutheran Church where she volunteered by furnishing food for funerals and other events at the church. She was the most caring woman in the world. Family was everything to her. She made the most of every moment with her grandchildren.
Surviving are her husband, Roger W. Thom, two children, Amy (Jason) Zastoupil, Bradley (Jeana) Thom, five grandchildren, Tyler, Travis and Tanner Zastoupil, Colter and Blakely Thom all of Janesville, her mother, Betty Murray, her sister, Marcia Murray both of Beloit, her sister-in-law and brother-in-law, Judy and Vaughn Johnson of Beloit. Dana Roden, Gary (Lindsay) Roden, Jill (Eric)Swanson, Jana (Jason) Henschler. She was preceded in death by her father, Norman Murray and her father-in-law and mother-in-law, Bill and Lovida Thom.
Visitation will be held from 11:00 a.m. to 3:00 p.m. on Sunday, April 2 to be concluded with a prayer service at 3:00 p.m. at Henke-Clarson Funeral Home, 1010 N. Wright Rd., Janesville. Celebration of life luncheon at the western store 8109 W Hwy 14 Janesville to follow.