Anna Marie Rebout
October 26, 1921 - April 22, 2017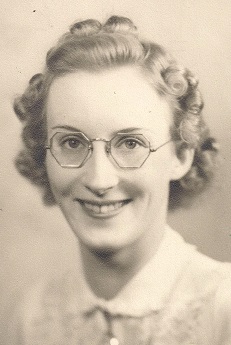 Anna Marie Rebout, age 95, of Janesville died April 22, 2017 at Alden Meadow Park Health Care Center in Clinton. Anna was born on October 26, 1921 in Oregon, WI the daughter of Laurits and Marie (Petersen) Larsen. She graduated from Evansville High School. She married Stanley Rebout on April 5, 1944. He died on February 4, 1976. Anna was employed in the accounting department of Wisconsin Power & Light Company (Alliant Energy) in Janesville for many years prior to retiring.
Survivors include two sons, John Rebout of Madison, Larry (Jan) Rebout of Janesville, three grandchildren, Valerie Griffith, Ryan and Robert Rebout as well as seven great-grandchildren. In addition to her husband and parents, she was preceded in death by two brothers, Louie and Art Larsen.
Funeral services are at 10 a.m. Friday, May 5, 2017 at Henke-Clarson Funeral Home, 1010 N. Wright Rd., Janesville with burial to follow in Oak Hill Cemetery. Visitation will be Friday from 9 to 10 a.m. at Henke-Clarson Funeral Home.