Anrold "Arnie" Nehls
September 9, 1953 - December 6, 2010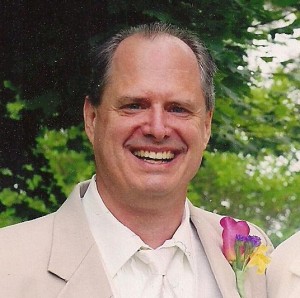 Arnold A. "Arnie" Nehls, 57, of Janesville passed away Monday, December 6, 2010, at Mercy Hospital and Trauma Center. Arnie was born in Janesville on September 9, 1953, the son of Wallace and Joyce (Woodstock) Nehls. He graduated from Parker High School in 1971 and received an associate degree from Blackhawk Technical College. He married Ellie Owens on September 1, 1984. He was employed as a project engineer manager by Weir Mineral in Madison. Arnie enjoyed his membership in the Madison Hummer Club. Being a firm believer in donating to help others, Arnie's family was able to have his eyes donated to the Lions Eye Bank.
When he passed away, Arnie was surrounded by his closest family members, his loving wife, Ellie, his daughter, Heather (John Alexander) Nelson, his youngest son, Adam (Christine) Nehls and his granddaughter, Sunshine Nelson. He is further survived by 3 sons and other family members. He was preceded in death by his mother, Joyce Hansen and his step-father, William Hansen.
Funeral services will be at 11 a.m. Friday, December 10, 2010 at Henke-Clarson Funeral Home, 1010 N. Wright Road, Janesville. Pastor Jay Quinn will officiate. Visitation will be from 10 a.m. until 11 a.m. Friday at the funeral home. Interment will be in Milton Lawns Memorial Park. Assisting the Nehls family is Henke-Clarson Funeral Home. www.henkeclarson.com.