Arbutus"Bootie" L. Moore
June 20, 1920 - Janurary 30, 2013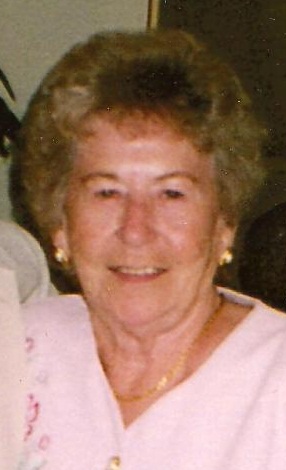 Arbutus "Bootie" (Harter) Lovell Moore, 92, of Janesville passed away at her home on Wednesday, January 30, 2013 surrounded by her family. She was born in Janesville on June 20, 1920, the daughter of Arthur and Rhoda Harter. She graduated from Janesville High School in 1938. Arbutus married Fred Moore on June 10, 1950 at St. Peter's Lutheran Church, Janesville. She was employed as secretary in the traffic department of General Motors, Janesville, retiring in December of 1973. Arbutus and Fred lived for 31 years on a farm in LaPrairie Township where they raised and trained horses to race in Chicago and New York. Arbutus enjoyed traveling with her husband in their motor home and spending winters at their condo in West Palm Beach, FL.
She is survived by her husband of over 62 years, Fred, son, Richard (April) Moore, grandson, Kevin Moore, two step-grandchildren, Vanessa and Mark, nieces Linda (Ken) Michaels and Gail (Charlie) Rusch and sister-in-law, Helen Larson. She was preceded in death by her parents, sisters, Rosidell Harter Protteau and Beverly Harter and brother, Mervin Harter.
"A special thanks to Irenea for the care and compassion she showed Arbutus."
Private services will be held on Saturday, February 2, 2013 at Henke-Clarson Funeral Home, Janesville. Pastor Bruce Gray will officiate.