Ardella Maxine Hayes
February 16, 1932 - March 13, 2018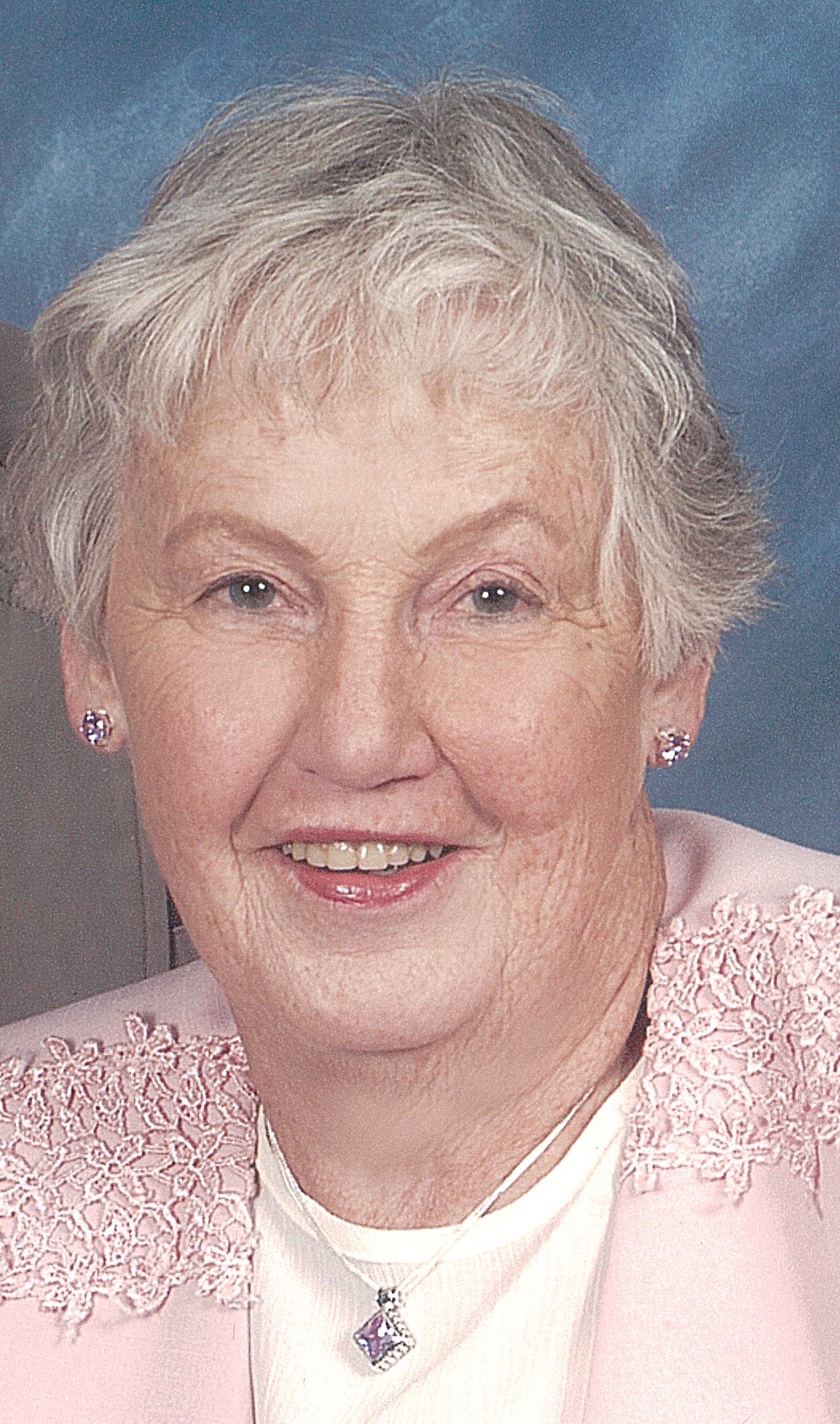 Ardella Maxine Hayes, age 86, of Janesville, WI passed away on March 13, 2018 at Cedar Crest Assisted Living. She was born in Northfield, WI on February 16, 1932, the daughter of Arthur and Myrtle (Nelson) Jarstad. She graduated from UW-Eau Claire. Ardella married Curtis C. Hayes on December 3, 1955. She taught school in Hixton, WI for a year and in the Janesville School System for 34 years. She was a member of Mt. Calvary Lutheran Church in Janesville. Ardella enjoyed ceramics, bingo, jewelry making, gardening, and various church activities. She also enjoyed selling Mary Kay for many years.
Surviving are daughters, Maurita (Larry) Laube of Janesville, Juanita (Marty) McCormick of Forest Lake, MN, Carmen Lehman of Fort Wayne, IN, son, Chuck (Becky) Hayes of Albany, WI, grandchildren; Josh and Matt Kirschtien, Connor and Carey McCormick, Jamie Hammen (Steve), Jessica Sorg (Monty), Melissa Ireland (Josh), Jesse Hayes, great-grandchildren; Kane Kirschtien, Parker and Carson Hammen, Kendyll, Cohen and Caysen Sorg, Reid and Ella Ireland, sisters; Ilene (Frank) Scholze and Lynda (Orville) Hagen both of Hixton, WI, sisters-in-law; Rosalie (Elwin) Walstad of Hixton, WI, Nancy (Gene) Jarstad of Janesville, Bev (Mike) Jarstad of Hixton, WI, brother-in-law, Elmer (Margie) Hayes of Stratford, WI. She was preceded in death by her husband, Curtis Hayes on February 8, 2010. Her parents and brothers, Stan, Mike and Gene also predeceased her.
A memorial service will be held at 2 p.m. Saturday, March 17, 2018 at Mt. Calvary Lutheran Church, 2940 Mineral Point Avenue Janesville. Rev. David Bergelin will officiate. Visitation will be at the church on Saturday from 12 Noon until 2 p.m. Interment will be at a later date in Northfield, WI. In lieu of flowers, memorials may be made to Cedar Crest. The family is being assisted by Henke-Clarson Funeral Home.