Arthur G. Arnold
June 9, 1936 - August 19, 2015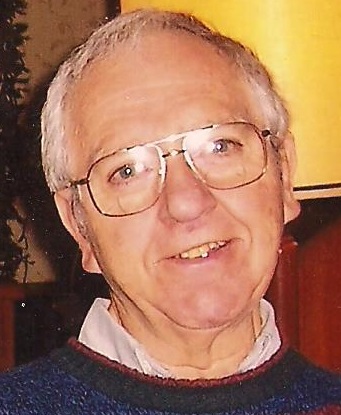 Arthur G. Arnold, 79, of Janesville passed away of heart and respiratory failure on Wednesday, August 19, 2015 at Agrace Center for Hospice and Palliative Care in Janesville. He was born on June 9, 1936, the second son of Floyd G. and Ella (Lamb) Arnold. He lived all of his life in the Milton-Janesville area. After recovering from severe complications of polio in 1952, he graduated from Milton Union High School in 1957 and from Milton College in 1963. He was employed by Rock County Human Services as a Child Protection Social Worker for twenty-eight years. He attended Easter Seals Camp Wawbeek in Wisconsin Dells where he met his wife, Sheela Schuler. They married on June 7, 1975 and lived all their married life in Janesville where they were involved in a variety of volunteer activities. Arthur was a member of the Milton Jaycees, the American Cancer Society, local, regional and state Easter Seals, Big Brothers/Big Sisters, the Child Placement Review Panel, Janesville Area Post Polio Support Group, and the Rock County Disabled Parking Enforcement Counsel. Arthur was awarded the Robert Olin Award for being the most active disabled Jaycee in Wisconsin. He also received the Rock County Gallantry Award and the Wisconsin Easter Seal Society's Personal Achievement Award.
Arthur is survived by his wife, Sheela, his brother, Richard W. Arnold and Teresa Polinske, an extremely close friend to Art and Sheela since she was a small child. He is also survived by his uncle and aunt, Duane G. and Elsie Arnold, as well as many cousins, nieces, nephews and a multitude of friends.
Arthur's family wishes to thank the many care givers who have helped him throughout the years as well as the medical staff at Mercy Hospital and Agrace Center for Hospice and Palliative Care.
At Arthur's request there will be no visitation or funeral. Memorial donations in his honor may be made to Easter Seals Camp Wawbeek c/o: Easter Seals Wisconsin, 101 Nob Hill Road, Suite 301, Madison, Wisconsin 53713.
Henke-Clarson Funeral Home (608-741-1713) is assisting the Arnold family.