Audra Christine (Mory) Pennycook
June 21, 1973 - June 5, 2012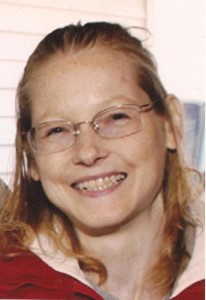 Audra Christine (Mory) Pennycook, 38, of Milton, WI passed away, surrounded by her loving family on Tuesday, June 5, 2012 at Mercy Hospital & Trauma Center. Audra was born in Janesville on June 21, 1973, the daughter of Peter R and Ingrid (Wasberg) Mory. She graduated from Parker High School and from Madison Area Technical College where she received a degree in Graphic Arts. Audra married Adam J. Pennycook on October 16, 1999. She was formerly employed by Ace Hardware and for the past 15 years in the graphic arts department at Lab Safety Supply. She was a member of St. John Lutheran Church where she was a Sunday School teacher.
Surviving are her husband Adam J. Pennycook, her daughter, Hannah Pennycook, her father and step-mother, Peter R. and Cynthia Mory of Janesville, her siblings, Peter E. (Wendy) Mory of Milton, Amanda Mory, Joshua (Cassie) Mory and Megan Mory all of Janesville, her grandmother, Sylvia Wepking, her mother-in-law, Phyllis Pennycook, her brothers-in-law and sisters-in-law, Jason (Heidi) Pennycook, Greg (Krystle Vetos) Pennycook and Mark (Mindy) Pennycook all of Janesville, numerous nieces, nephews, other relatives and friends. She was preceded in death by her mother, Ingrid Mory and her father-in-law, Warren Pennycook.
Funeral services will be at 11 a.m. Tuesday, June 12, 2012 at St. John Lutheran Church, 302 N. Parker Drive, Janesville. Pastor Bond Haldeman will officiate. Burial will be in Bethel Cemetery, Center Township. Visitation will be from 4 to 7 p.m. Monday, June 11th at Henke-Clarson Funeral Home, 1010 N. Wright Rd., Janesville. In lieu of other expressions of sympathy, memorials may be made to a memorial fund being established for Hannah's education. The family is being assisted by Henke-Clarson Funeral Home. www.henkeclarson.com.