Barbara F. Bartle
October 13, 1939 - October 4, 2010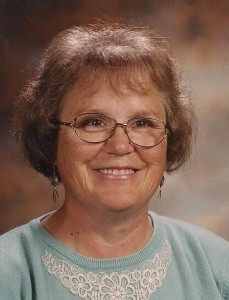 Barbara Faye Bartle, 70, of Janesville, WI passed away Monday, October 4, 2010 at Evansville Manor following a struggle with breast cancer. Barbara was born in Janesville on October 13, 1939, the daughter of Hollis and Nanny Maye Fuller Hedgecock. She graduated from Janesville High School in 1958 and later attended Black Hawk Technical College. Barbara married Donald E. Bartle November 29, 1958 in Janesville. She was formerly employed as a medical assistant by Dr. Sorkin in Evansville and Dr. Pember in Janesville. She later worked for the Janesville Public School System as a teachers aide in special education for 17 years. Barbara was a member of First Baptist Church in Janesville.
Surviving are her children, Rick (JoAnn) Bartle of Houston, TX, Rob (Nilmi) Bartle of Brooklyn, WI, Brad (Judy) Bartle of Fargo, ND, Chris (Keith) Wicklund of Rockton, IL, her grandchildren, Erin Bartle, David, Jonathan and Nathan Bartle, Hansi and Risandi Bartle, Leah and Matthew Wicklund, her sisters, Jean Gummow, Judy Graves, Elizabeth (Verlena) Jones-Faegre, her brothers, John Hedgecock and George Hedgecock. She was preceded in death by her husband, Donald Bartle on August 10, 2000. Her parents also preceded her in death.
Funeral services will be at 11 a.m. Friday, October 8, 2010 at Henke-Clarson Funeral Home, 1010 N. Wright Road, Janesville with Rev. Jerry Amstutz officiating. Burial will follow in Bethel Cemetery, Center Township. Visitation will be from 5 to 7 p.m. Thursday, Oct. 7th at Henke-Clarson Funeral Home. In lieu of flowers, memorials may be made to Evansville Manor or Rotary Gardens. www.henkeclarson.com.