Barbara Louise Christenson
July 8, 1933 - November 15, 2017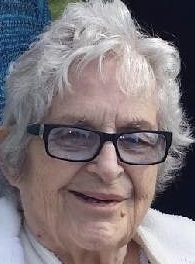 Barbara Louise Christenson, 84, of Janesville died on November 15, 2017 at her home. She was born on July 8, 1933 in Janesville, the daughter of Walter and Zella (Olin) Shannon. She graduated from Janesville High School. She married Donald M. Christenson on June 26, 1954. He preceded her in death on December 19, 2014. Barbara was formerly employed as a computer operator by Janesville Auto Transport Company prior to retiring. She was a member of Asbury United Methodist Church.
Barbara is survived by 5 children, Stanley (Patricia) Christenson of Janesville, Stuart (Cathy) Christenson of Las Vegas, NV, Sandra Wauchop of Janesville, Susan (Alan Carr) Christenson of Janesville, Steven (Cathy) Christenson of Valparaiso, IN, her brother, David (Sally) Shannon, her sister, Donna Johnson, a brother-in-law, James Knudson, 19 grandchildren, many great-grandchildren, 1 great-great grandchild, numerous nieces, nephews as well as many other family members in Wisconsin and Arizona. In addition to her husband and parents, Barbara was preceded in death by a daughter, Sharon Christenson, an infant son, Scott Christenson and a sister, Beverly Knudson.
A memorial service will be held on Saturday, December 2, 2017 at 3:30 p.m. at Asbury United Methodist Church, 1810 Kellogg Avenue, Janesville. Rev. Will Jewson will officiate. A luncheon will follow the services in the church fellowship hall. Arrangements for Mrs. Christenson's cremation were made by Henke-Clarson Funeral Home.