Beauford E. "Boots" Bacon
May 2, 1923 - September 16, 2018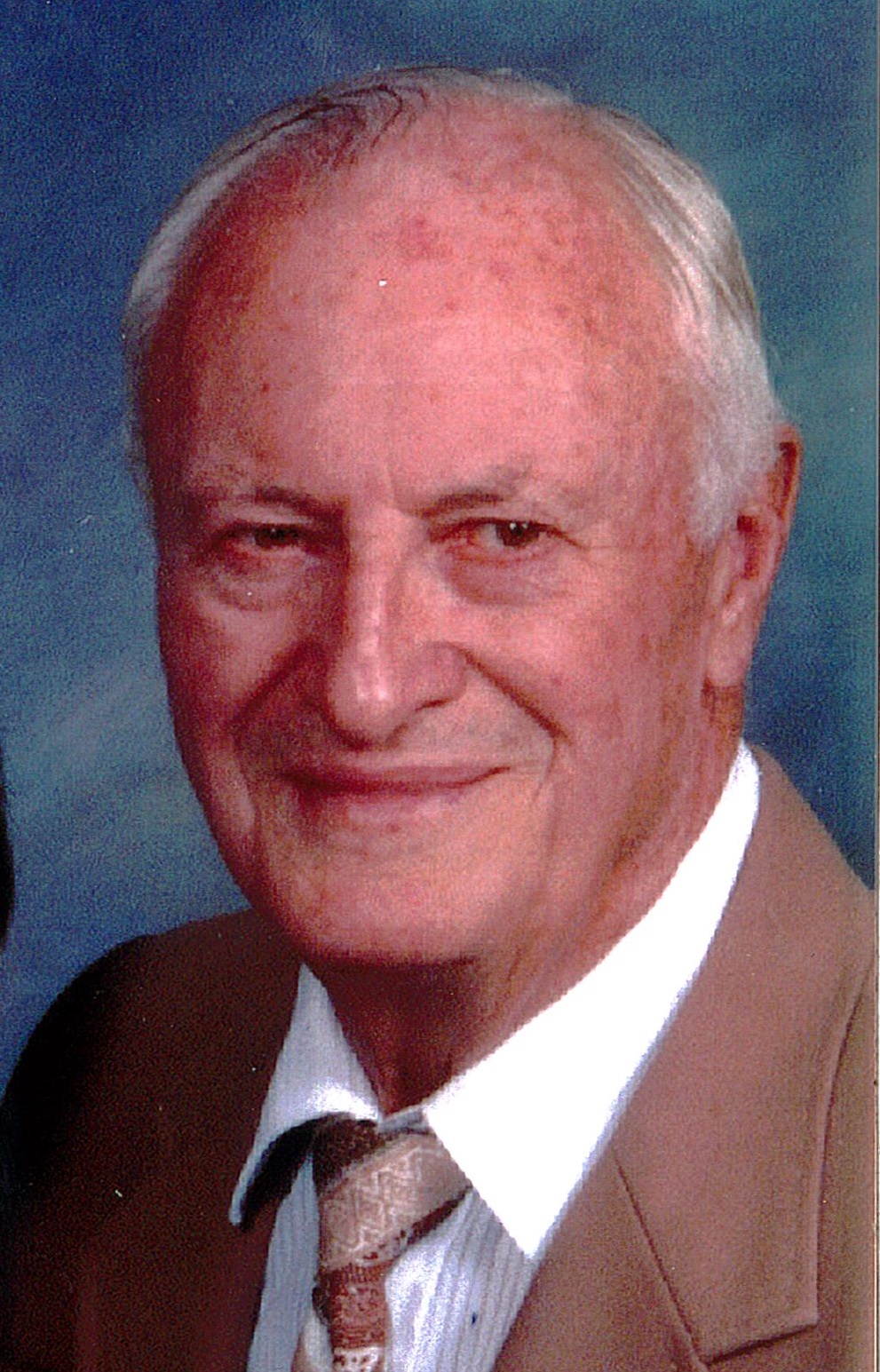 Beauford "Boots" Edward Bacon, age 95, of Janesville, WI passed away peacefully Sunday, September 16, 2018 at SSM Health St. Mary's Hospital – Janesville surrounded by his family. Boots was born on May 2, 1923 in the Township of Akam, Richland County, WI, the son of Harry and Margaret "Maggie" (Zintz) Bacon. He graduated from Janesville High School in 1940. He joined the U.S. Army in January 1943 and served until April 1946. He was stationed in Germany while he served in the European Theatre. Boots married Ruth (Olin) Lawrence August 20, 1963, she died June 10, 1968. He later married Virginia Femrite on February 26, 1971, she died February 24, 2013. He was employed by General Motors, Janesville from 1946 to 1981 retiring after 35 years. He was a member of U.A.W. Local # 95. Boots was a member of Trinity Free Lutheran Church where he enjoyed mowing lawn, was a faithful greeter for many, many years and was a well respected member. He enjoyed watching sports on television, sometimes watching two tv at same time. He loved taking road trips with family and friends, finding good restaurants along the way, all family get togethers and a good garage sale.
He is survived by his sister, Eva Reed of Milton, his brother-in-law, Willard Quade of Janesville, many nieces and nephews, step-children, Eugene (Gail) Lawrence, Karen (Doug) Martinsen, Phil (Doris) Femrite, Keith Femrite, Ray Femrite, numerous other relatives and friends. In addition to his two wives and his parents, he was preceded in death by his brother, Earl Bacon and his sisters, Gladys Starks and Geneiva Quade, brothers-in-law, Ernest Starks and Lawrence Reed, step-children Shirley Morgan, Mary Ann Jones and Dean Femrite.
Funeral services will be at 11 a.m. Friday, September 21, 2018 at Trinity Free Lutheran Church, 2227 Holiday Drive, Janesville with Pastor Jon Benson officiating. Visitation will be from 10 to 11 a.m. Friday at the Church. Burial will follow in Milton Lawns Memorial Park with military rites accorded by Kienow-Hilt V.F.W. Post # 1621. In lieu of flowers, memorials may be made to Trinity Free Lutheran Church in Boot's name. Henke-Clarson Funeral Home is assisting the family.