Betsy J. Overton
January 18, 1930 - July 29, 2013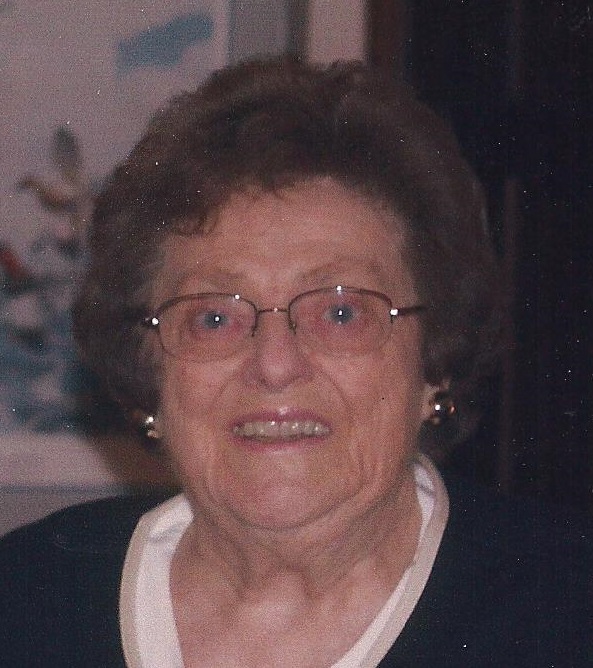 Betsy Jane Overton, 83, of Presque Isle, WI, a long-time Janesville resident, died Monday July 29, 2013 at her son's home in Round Lake Beach, Illinois, of cancer. She was born on January 18, 1930 in Janesville, the daughter of Wes and Alice (Nelson) Wiseman. Betsy graduated from Janesville High School in 1948 and attended the University of Wisconsin -Madison, where she studied Home Economics and was a member of the Pi Beta Phi sorority. She graduated in 1952. Betsy married Jack Overton on June 16, 1953 and settled in Janesville, where Jack owned and operated the Overton Funeral Home and later several Nutri System franchises. He preceded her in death on September 7, 2012.
Betsy taught Home Economics at Edgerton High School and was a member of the Janesville Woman's Club. She was a long-time, active member of Cargill United Methodist Church. Betsy served as reunion co-chairperson of the Janesville High School class of 1948 for many years. She was a devoted hockey mom.
Surviving are her four sons: Ted of Scottsdale, AZ, Bill (Terry) of Lake Villa, IL, Rick of Round Lake Beach, IL, and Rob of Sacramento, CA; Six grandchildren, Teddy, Christian, Elizabeth, Carly, Alyssa and Brock Overton; and her sister Margaret (Frank) Shappert of Belvidere, IL.
Funeral services will be at 11:30 a.m. Friday, August 2, 2013 at Cargill United Methodist Church, 2000 Wesley Avenue, Janesville with Rev. Forrest R. Wells officiating. Burial will be in Oak Hill Cemetery. Visitation will be at the church on Friday from 10 a.m. until the time of services. In lieu of other expressions of sympathy, memorials may be made to Project Loon Watch c/o Sigurd Olson Environmental Institute, 1411 Ellis Avenue, Ashland, WI 54806. The Overton family is being assisted by Henke-Clarson Funeral Home.