Bette Lee Drake
September 13, 1922 - July 6, 2017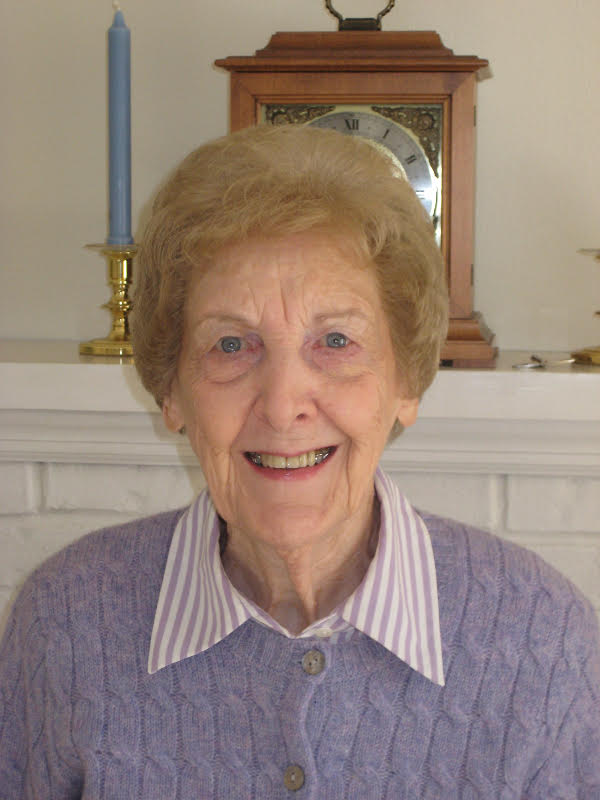 Janesville :
Bette Lee Drake (nee Silberhorn), age 94, died on July 6, 2017, at Sebring Assisted Living in Madison where she had made her home since 2013. Prior to moving to Madison, Bette had lived in Janesville, WI since 1956. Bette Lee Drake was born on September 13, 1922 in Maquoketa, Iowa. She was the daughter of Jesse Arthur and Leila (Stevens) Silberhorn. The family moved to Prairie du Chien, WI when Bette was 14 and she graduated from high school there in 1940. Later Bette moved with her family to Sparta, WI, where she was the head of the payroll department for the employees of the Post Exchanges at Camp McCoy, WI. She married James L. Drake in Sparta, WI at the United Methodist Church on August 26, 1944. When James returned from overseas duty with the U.S. Army in 1945 they returned to Prairie du Chien where Bette was Deputy Clerk of Courts for Crawford County until their first child was born in 1947. In 1956 the family moved to Janesville, WI where Mr. Drake continued in his position as an insurance agent for Principal Financial of Des Moines, IA.
In 1958 Bette enrolled in a secretarial program at the Janesville Vocational/Technical School and was later hired as a secretary for the Janesville School District where she worked for 21 years. She held positions at Marshall Junior High School, Craig Senior High School and the Janesville School District Administrative Center. She also attended the University of Wisconsin – Rock County where she was proud of her 4.0 GPA in English. Mrs. Drake also held many other volunteer positions including Cub Scout Den Mother, Sunday School teacher, co-chairman of the Adams School PTA, and served on several committees at Cargill United Methodist Church including volunteer service in the church office every Monday morning. She also sang in the Chancel and Noteworthy choirs at the church.
Bette was a member of PEO, Chapter AY, a member of Cargill United Methodist Women, Mercy Hospital Auxillary and member of the Friends of Hedburg Public Library. She loved bridge and played in several bridge clubs. She was an avid reader and enjoyed sewing, crocheting, crossword puzzles and loved watching sports, especially the Packers and Badgers. She also made the world's best pies, and her rhubarb pie was a specialty.
Bette was inordinately proud of her three children two of whom obtained doctorates in their field and one who was initiated into Phi Beta Kappa.
Bette was preceded in death by her husband, James LeRoy Drake (d. 1992), her parents, three brothers (Jesse Arthur, Jr., Robert, and Carl) and a sister (June Silberhorn Hill). She is survived by her beloved children Dr. Barbara L. Drake, Madison, Dr. Douglas Drake (Sylvia), Boyds, MD, Rebecca Drake Williams (Donald), Oracle, AZ; five grandchildren: Matthew Jahnke (Erica), Madison, WI, Daniel Jahnke (Christy), Boston, MA, Raymond Drake (Anya), Rockville, MD, Julia Drake, Columbia, MD, Robert Drake, Annapolis, MD; and four great-grandchildren: Arthur, Elizabeth, and Emma Drake, all living in Maryland, and Adeline Jahnke, Madison, WI. Also surviving is Mikko Inoue, Yokohama, Japan, an AFS student who lived with the Drakes during the 1969-70 school year. Mikko's husband, Toshio, and daughters Akiko and Tomoko, visited the Drake home many times over the ensuing years, the last visit being in September, 2016. Mikko has always been considered a daughter by the Drake family.
A Celebration of Life for Bette Drake will be held at Cargill United Methodist Church on Friday, August 4 at 2:00 p.m. with visitation prior to the service from 1:00 – 2:00 p.m. The family requests that memorials be directed to the church, the Beloit-Janesville Orchestra, or the Humane Society of Southern Wisconsin.
Arrangements are being handled by Henke-Clarson Funeral Home.