Betty Jane Johnson
October 28, 1931 - April 24, 2017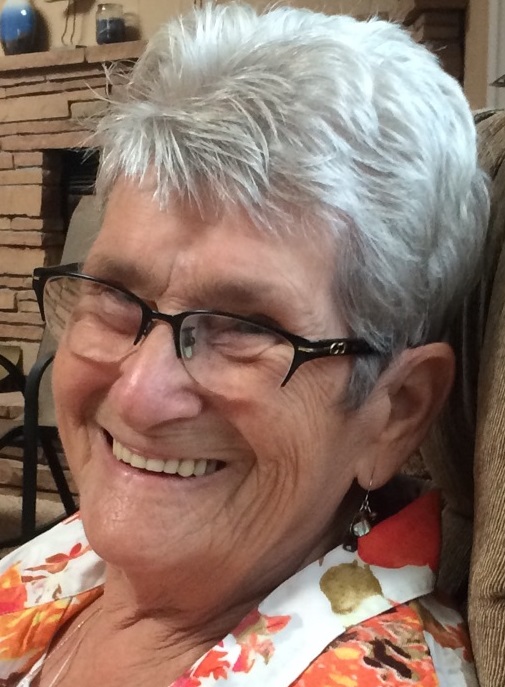 Janesville/Mesa, AZ
Betty Jane Johnson, age 85, of Mesa, AZ, a long-time Janesville resident died Monday, April 24, 2017 at Springdale Village Nursing Home in Mesa, AZ. Betty was born in Janesville on October 28, 1931, the daughter of Lawrence and Flora (Wyss) Kinservik. She graduated from Janesville High School. She married Loren R. Johnson on December 10, 1949. Together they had seven children and she was a stay at home mom but later was employed by Norwood Mills for several years where she was an active union member. Betty enjoyed bowling, sewing and baking. She especially enjoyed sewing clothes for her grandchildren. She loved to travel, taking many cruises, and enjoyed visiting family members around the country. Betty and her husband enjoyed wintering in Arizona for many years and she became a permanent resident six years ago. Betty was a member of First Christian Church in Janesville where she was active in their food pantry.
Surviving are six children, Loren (Cheryl) Johnson of McHenry, IL, Jeffrey (Diana) Johnson of Janesville, Melanie Gosda of Janesville, Janice Rutherford of Janesville, Beth Penny of Mesa, AZ, Carol (Steve) Snodie of Janesville , 25 grandchildren, 30 great-grandchildren, several great-grandchildren, three sisters, Donna (John) Henning-Titus, Susan (Rudy) Phillips, Deborah (Lee) Smoll, two brothers, David (Joyce) Kinservik and Michael (Margo) Kinservik. Betty was preceded in death by her husband, Loren Johnson on February 23, 2007. Her parents, her son, Joel Johnson, her brother, Philip Kinservik, a son-in-law, Douglas Penny as well as a granddaughter and a grandson also preceded her in death.
A visitation will be from 10 a.m. until 12 Noon, Friday, May 5, 2017 at First Christian Church, 1909 Highland Avenue, Janesville with funeral services to follow at 12 Noon Friday. Pastor Rick Hamilton will officiate. Burial will be in Milton Lawns Memorial Park. Memorials may be made to the First Christian Church Food Pantry. The family is being assisted by Henke-Clarson Funeral Home (608-741-1713).