Betty Jean Ruosch Bingham
November 1, 1936 - April 30, 2013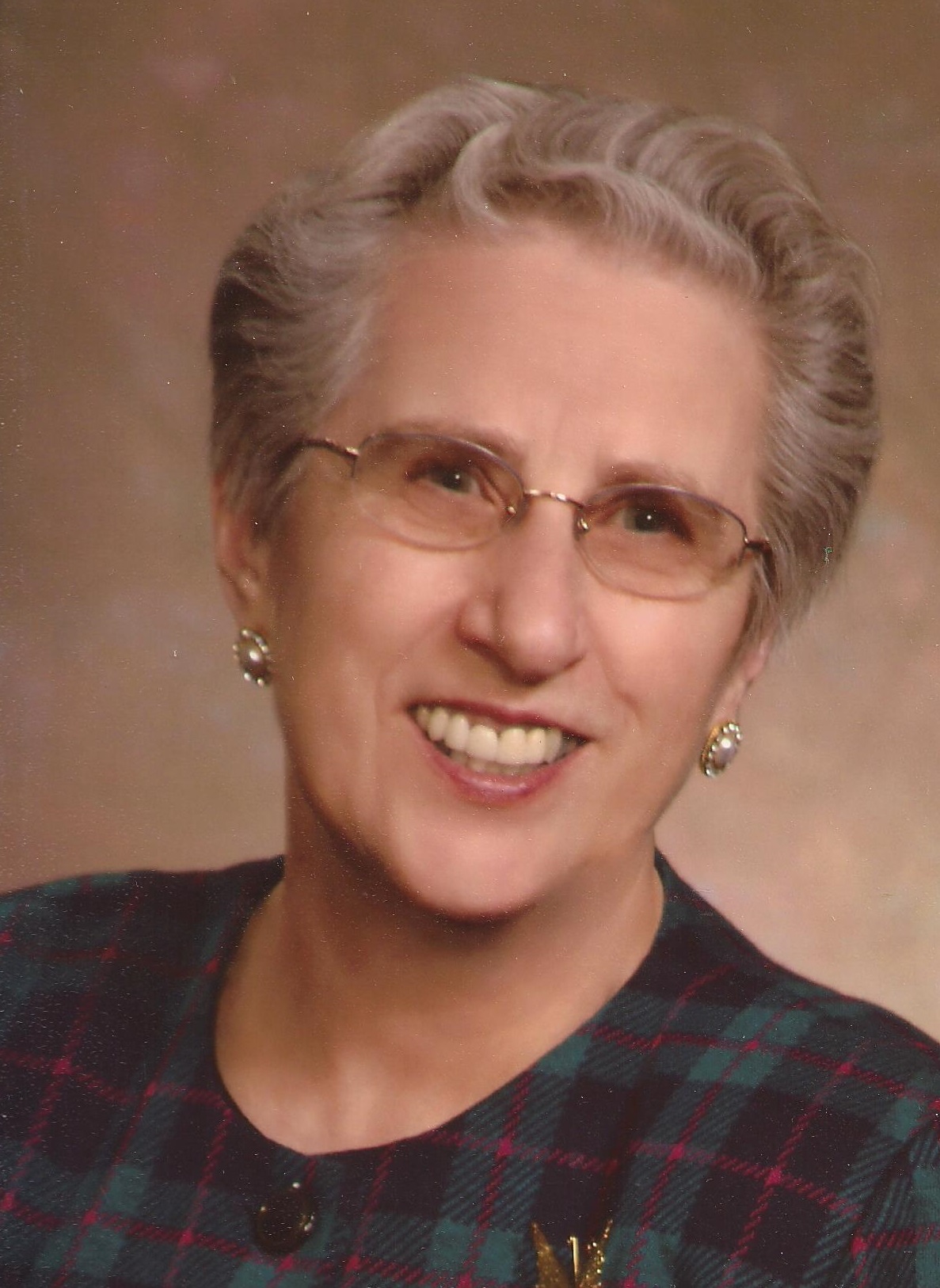 Betty Jean Ruosch Bingham, 76, of Milton, WI went to her heavenly home on April 30, 2013.
Betty was born November 1, 1936 at home in Edgerton, Wisconsin to Albert A.E. Ruosch and Daisy Trunkhill Berg Ruosch. She was raised on a dairy and crop farm between Edgerton and Fulton. She graduated from Edgerton high school in 1954.
Betty was married to David Kane in 1955 and from that union God blessed Betty with four loving children who were very dear to her heart. She married Charles (Chick) Bingham on May 4, 1975. Together they shared 30 joyful years, and their loving relationship, bound by their faith in God, was a wonderful example to all of their children and others.
Betty loved the Lord. Her daily walk with her God gave her strength throughout her life and provided an inspiration to all who came in contact with her. It is this faith that allows those of us left behind to celebrate her homecoming.
Betty was a homemaker who cherished her family. When the family was young she remembered making many of the children's clothes, she belonged to the Junior Women's Club, was active in the PTA, 4-H and was a charter member of Hope Lutheran Church in Milton. Betty was well-known for many things including baking, knitting/crocheting, sewing, and sending cards and notes, all of which she shared with countless people. The greatest gift that she shared with others was time; she always had time to listen and visit. Betty's genuine warmth and caring endeared people to her quickly. She fought a valiant six-month battle against dendritic cell sarcoma and died peacefully in her home.
She is survived by four children: Linda (Thomas) Medine of South Beloit, IL; David (Kristine) Kane of Janesville; Sherrie (Dennis) Duoss of Milton; Daniel (Laura) Kane of Green Bay; stepson, David (Marsha) Bingham; Stepdaughter-in-law Sandra Bingham; five grandchildren: Ian, Ben, Emma, Jonathan and Annamarie Kane; nine step-grandchildren: Lucas, Eli, Abigail, Lisa and Carrie Bingham; Denise, Nathan (Lindsey), Aaron Duoss, and Caitlin (David) Cadd; five great-grandchildren: Alexander, Ethan, Aidan, Jayden, Nina; sister, Helen (Lester) Knudsen; brothers, Albert (Beatrice) and Kenneth (Vivian) Ruosch; sisters-in-law, Shirley Ruosch, Holly (David) Alexander and Ruth (Robert) Berger; brother-in-law, Steve (Nancy) Bingham and many nieces and nephews. She is preceded in death by her husband, Charles; parents, Albert and Daisy Ruosch; brothers, Robert (Doris) Berg and James Ruosch, stepson, Daniel Bingham.
Visitation will be held at Henke-Clarson Funeral Home 1010 N. Wright Rd, Janesville on Friday May 3, 2013 from 4 to 6 p.m. and at church on Saturday from Noon to 1:00 p.m. Funeral services will be held on Saturday, May 4 at 1:00 p.m. at Hope Lutheran Church, 335 Dairyland Drive, Milton, WI with the Rev. Herbert Saunders officiating. Interment will follow at North Johnstown Cemetery, Six Corners Road, Milton, WI. Betty was very giving and Memorials will be shared with several of her favorite charities. The family would like to thank Dr. Lilley, Dr. O'Maher and Agrace Hospice, especially Ellie, Dee Ann, Dawn, Karen and Maxine.