Betty L. Spry
July 7, 1925 - January 18, 2015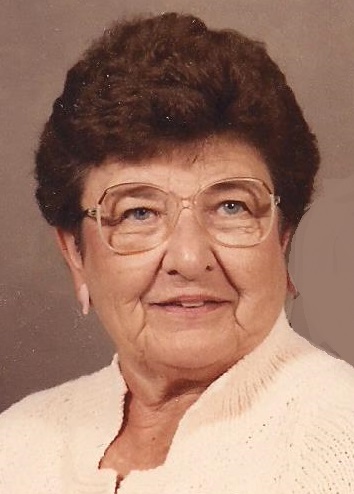 Betty L. Spry, 89, of Janesville died Sunday, January 18, 2015 at Agrace Center for Hospice and Palliative Care. She was born in Rock County on July 7, 1925, the daughter of Otto and Lucy (Wagner) Trieloff. Betty married Ray Spry on June 21, 1947 at St. John Lutheran Church, Janesville. He preceded her in death on December 28, 2013. In her younger years, Betty was employed at the Parker Pen Company office in the file department. She was a life-time member of St. John Lutheran Church, enjoyed bowling, going for rides and golfing. She received a Johnnie Walker International Hole In One award for scoring a hole in one at Blackhawk Golf Course on August 12, 1984. She was a member of the Mercy Hospital Auxiliary.
Betty is survived by her sister, Bernice Stone, nephews and nieces including Jeff Stone, Linda Nelson and Katie Clark whom she was especially close to. In addition to her husband and parents, she was preceded in death by her two brothers, Elmer and Harold Trieloff and her brother-in-law, Don Stone.
"Betty's family wishes to thank Home Health United and Agrace Hospice for the assistance and kindness that they gave her."
Funeral services will be held at 1:30 p.m. Saturday, January 24, 2015 at Henke-Clarson Funeral Home, Janesville. Burial will be in Milton Lawns Memorial Park. Visitation will be held Saturday from 12:30 p.m. until the time of services at Henke-Clarson Funeral Home.