Beverly D. Darrow
January 24, 1930 - October 10, 2017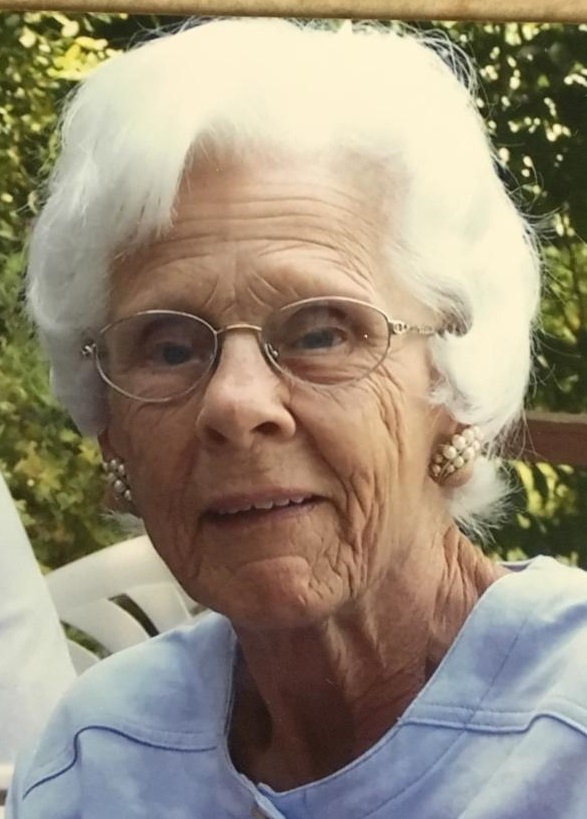 Beverly D. Darrow, age 87, of Janesville died Tuesday, October 10, 2017 at The Heights in Evansville where she had made her home for the past 2 ½ years. Beverly was born on January 24, 1930 in Janesville, the daughter of Edwin and Vanna (Kelm) Weberg. She grew up in Janesville and graduated from Janesville High School. In 1947, she married Willard Asplund. and they had three sons, Stephen, Kevin and Brian. In 1971, she married Clyde Darrow. From 1994 until his death in 2013, Beverly and Clyde wintered in Foley, Alabama and resided in Wisconsin at Argyle where Clyde spent many years building a home. In Foley, Beverly was active at St. Paul's Lutheran Church, especially in the Altar Guild and with the quilting group. She was also formerly active in the Altar Guild at St. Paul's Lutheran Church in Janesville. More recently, Beverly attended Trinity Free Lutheran Church in Janesville.
Beverly is survived by one son, Stephen (Jan) Asplund of Janesville, grandchildren, Jacob Asplund, Joseph (Heather) Asplund, Scott (Leann) Peart, Amanda Peart, five great-grandchildren, Caden, Oakley, Arwen, Isaac and Eli, former daughter-in-law, Mary Hurd, five sisters, Betty, Darlene, Audrey, Lana and Annabelle, four brothers, Hank, Cork, Fuzz and Butch as well as many nieces and nephews. She was preceded in death by her husband, Clyde, two sons, Kevin and Brian, her parents, four sisters, Hope, Juanita, Marla and Yvonne.
A SPECIAL THANKS TO THE HEIGHTS, ESPECIALLY SHELLY, LINDSEY, KATHY AND THE REST OF THE FANTASTIC STAFF WHO MADE BEVERLY FEEL LIKE SHE WAS RIGHT AT HOME. ALSO TO AGRACE HOSPICE, ESPCIALLY WANITA. YOUR MANY KINDNESSES WILL NEVER BE FORGOTTEN.
Funeral services will be at 1:30 p.m. Saturday, October 14, 2017 at TRINITY FREE LUTHERAN CHURCH, 2727 Holiday Drive, Janesville, with Rev. Jon Benson officiating. Visitation will be at the CHURCH on Saturday from 12:30 to 1:30 p.m. Memorials may be made to Agrace Hospice. Henke-Clarson Funeral Home is assisting the family.