Beverly J. Koch
November 19, 1922 - August 26, 2018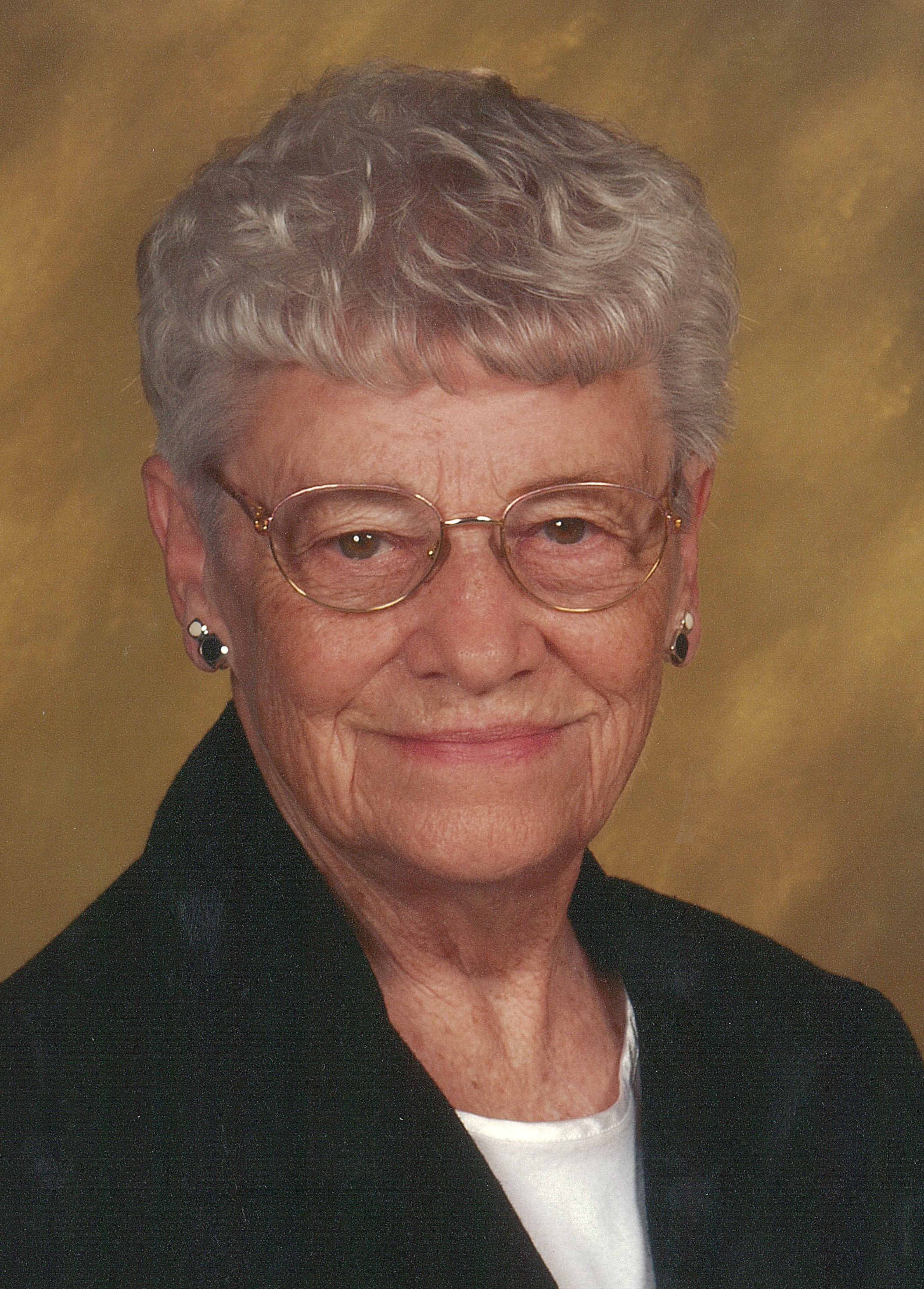 Beverly J. Koch, age 95, of Janesville, WI died at her home on Sunday, August 26, 2018. She was born in Edgerton, WI on November 19, 1922, the daughter of John W. and Clara J. (Fiedler) Ruosch. She graduated from Milton High School and Milton College. She was a life-long resident of Rock County. On April 18, 1946 she married Benedict P. Koch. Bev taught school for two years and served as treasurer of Harmony Township for several years. She was a Heritage Member of Cargill United Methodist Church, its United Methodist Women and Elizabeth Circle. Volunteer activities were an important part of her life; serving the Literacy Connection, Cedar Crest Auxiliary, Milton College Preservation Society and Milton Historical Society.
Bev is survived by her son, Rob of Milton, WI; daughter, Kristin Carter of Janesville; grandson, Shane (Brooke) Smith; great-grandchildren, Zaylee and Layne of Appleton, WI, cousins and several nieces and nephews. She was preceded in death by her parents, her husband, infant son, her brother, Wayne Ruosch, sister-in-law, Ardis Corkhill and grandson, Cody Carter.
A memorial service will be held at Cargill United Methodist Church, 2000 Wesley Avenue, Janesville on Friday, August 31, 2018 at 3 p.m. with Rev. Susan Lockman officiating. Friends may visit with the family for two hours prior to the services at the Church. Private burial will be in Milton Lawns Memorial Park, Janesville. Henke-Clarson Funeral Home is assisting the family with arrangements.