Beverly Jane Brakefield
July 13, 1921 - April 13, 2017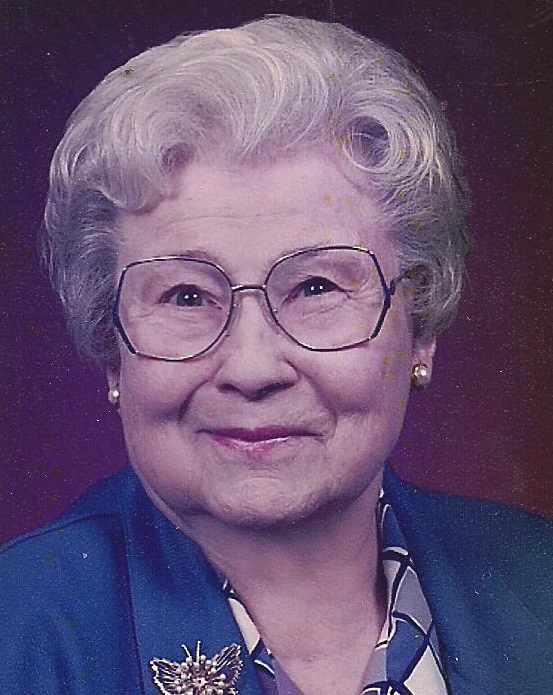 Beverly (Bev) Brakefield, age 95, passed away peacefully on Thursday, April 13, 2017 at Cedar Crest Assisted Living. She was born in Janesville Township the daughter of Ray C. and Anna M. (Ericksen) Kettle on July 13, 1921. Beverly attended River View Grade School and graduated from Janesville High School in 1939. On February 12, 1941 she married Roy S. Brakefield. Together they had two daughters, Janet and Susan. Bev was a homemaker and helped her husband with farming, rental properties and a landscaping business. Many will remember her raising chickens to deliver the fresh eggs and dressed chickens around town. She was a wonderful cook and baker. Her dinners and potluck dishes were well known. The chocolate chip cookies for the grandchildren are remembered fondly.
Her family was her focus as she supported community and school activities. Bev was a leader in the Mother's Club at Black Hawk School, a Girl Scout helper, a member of Mt. Zion United Methodist Church and assisted with Harmony 4-H club events. As a young lady, Bev enjoyed 5-H dances. She and Roy took their grandchildren fishing and camping, played cards with friends and traveled to several states in their motor home.
She was preceded in death by her husband, parents and brother, Everett Kettle.
Beverly is survived by her daughters: Janet (William) Arndt and Susan (Steven) Miller all of Milton, three grandchildren: David Arndt of Janesville, Dr. Jennifer George (Christopher) of Slinger, WI and Peter (Jen Marie) Miller of Janesville. She is also survived by three great-grandsons: Thomas Miller, Anthony George and Andrew George and several nieces and nephews.
Visitation will be held at the Henke-Clarson Funeral Home, 1010 N. Wright Road, Janesville from 4 to 6 p.m. Friday, April 21, 20017 and at Mt. Zion United Methodist Church, 2130 Mt. Zion Avenue on Saturday, April 22, 2017 from 10 to 11 a.m. followed by funeral services at 11 a.m. Saturday. Burial will be in Oak Hill Cemetery. Memorials may be given to the church, Agrace Hospice or Cedar Crest.
Beverly's family would like to extend their sincerest thanks to the staff of Cedar Crest and Agrace Hospice for the love, care and compassion shown to Bev and her family making Bev's final journey more comfortable.