Bronson James Hopkins
May 17, 1991 - May 2, 2016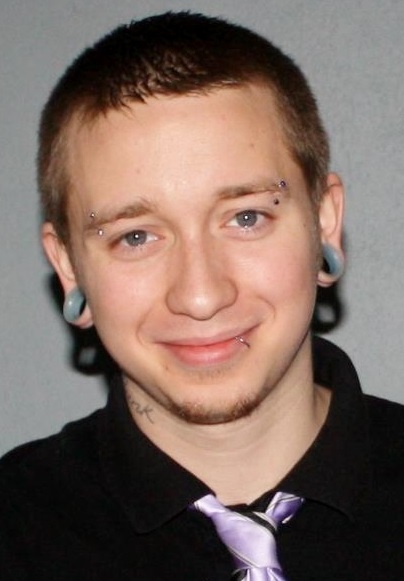 Bronson James Hopkins passed away unexpectedly Monday May 2, 2016. He was born May 17, 1991 to Scott and Marcie (Schroeder) Hopkins in Janesville, WI. Bronson was a 2009 graduate of Parker High School. He had many friends but actually they weren't friends to him. Bronson never made friends, he made family. His friends became his brothers and sisters. He will be greatly missed by each of them. Bronson will be remembered for so many things. His infectious smile and his outgoing personality but mostly the love for everyone that he called family. Each of them would say, "He was always there for me" and, "He could always make me smile." He always looked up when it seemed like the world was looking down.
Bronson is survived by his parents Scott (Denise) Hopkins of Roscoe, Il, his step mom Jenn Hopkins (Al Klossner), Marcie (Joel) Salter, and his Mom from the start Jeanna (Daryl) Maasz. His siblings Brianne and Braeden Hopkins, Gaby and Alex Jacobson, Codi Papcke and Jorie Maasz, Trae and Allie Matzke, and Skylar Salter, his son Xavior McKittrick and his mother Tessla McKittrick. Grandparents Jim and Connie Schroeder, Steve and Liz Hopkins, Chris and Bill Wilbik, Pat LaMacchia, Nancy Egerstaffer, and LaVern Schoonover. Aunts and Uncles Peter and Bibi Hopkins, Mary Borland, Kim and Dave Thobe, Ken Russell, Jack and Heather Egerstaffer, James Egerstaffer, Paul and Christina Salzwedel, Melissa Richards, Brenda and Roger Augustine, Heather and Todd Ostenson, Colleen Schroeder, Terry and Sue Schoonover, Larry and Nancy Schoonover, Diane Perchel, and Elaine Schrieber. Cousins Taylor, Samantha, Rachel, Danielle, Stephanie, Christian, Sarah, Kasey, Azalyn, Kyleigh, Kadi, Emily, Isis, Nick, Angel, Tyler, Kyle, Ava, Zack, Amber, Bethany, Brandi, Hunter, Tanner, Bailey, and James. His Godfather Luis Pedrosa. He is preceded in death by Grandparents Jack Egerstaffer, Leonard Schoonover, Melvin and Helen Low, Peter and Rose LaMacchia.
A visitation will be held on Saturday, May 7, 2016 from 11 a.m. until 1 p.m. at Henke-Clarson Funeral Home, 1010 N. Wright Rd., Janesville to be followed by a procession to Milton Lawns Memorial Park Chapel where services will be held at 1:30 p.m. Saturday. Burial will be in Milton Lawns.