Bruce "Duke" Seifried
August 19, 1935 - September 29, 2018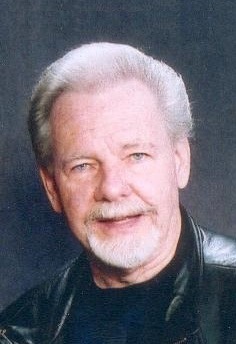 Bruce "Duke" Seifried, Janesville, WI was born 8/19/1935, baptized on April 11, 1936 & confirmed January 1947 at Christ Episcopal Church, Dayton, OH. He left us to play in the heavenly jazz band on Saturday, September 29, 2018. Duke graduated from Urbana High School in Urbana, Ohio and from Miami University in Oxford, Ohio in 1957 with advanced business studies from the American Management Association in Chicago. Duke is best known for his work in designing and fabricating inter-active museum displays of historical and fantastical subjects that may also be played out as a game. He has termed these "Extravaganzas" and there are forty six of them finding homes throughout the world and in a number of our American States. They are comprised of terrain, structures and hundreds of authentic figurines mostly an inch down to 5/8's of an inch tall with all elements in scale. (This work may be observed at: DukePix.SmugMug.com) His work is prized by collectors and gamers alike with major collections in Monaco (1/3rd), also in: Austrailia, Bahrain, Italy, New Zealand & throughout the United States. In December 2017, a book, "Duke Seifried and the Development of American Miniature Wargaming" was published, edited by John Curry, UK &
Jim Getz, OH. His other interest was jazz. Duke was primarily a jazz guitarist, arranger and string bass player. In recent years his credits include serving for many years with the Jack Farina Big Band, Jazz for Jesus and a computer-driven solo element ( COOL JAZZ ) featuring special arrangements he wrote as backgrounds and performed over- as a single (thanks to techy friend, Dan Mackey). He played string bass for a number of churches he & his wife, Annette attended. He also played for the Bert Blain American Heart Walk for 15 years. While living in Ohio, he performed with many combos and some well-known names. Duke was involved with a number of vocations throughout the years: WLW-D Television, Kircher/Helton/Collette Advertising, Dynamic Displays, Custom Cast-Der Kriegspielers, Heritage USA, (both serving the tin soldier market) TSR (Dungeons & Dragons), Creative Concepts and Dry Foam Carpet Cleaning.
He is predeceased by his parents Opal (Willman) and William Seifried, Dayton, OH. He is survived by his wife & best friend of 26 years, Annette Baker. His first wife, Ruth Nungesser Seifried (deceased) was the mother of his children, including: Shari ( Ron) Gross, Bruce Seifried, Jonathan (Cary) Seifried, Laura Illanes, Samantha Seifried-Sipowicz and Shelly (Jim) Sawyers . There are also two adopted boys: Daniel Seifried and Benjamin Seifried. There are thirteen grandchildren. He is further survived by his sister, Mary Seifried, sister-in-law, Alice Gilbertson, along with step-children Jeff ( Gaynell) Instefjord, Eric (Lyn) Instefjord, Kent (Lori) Instefjord and Lisa (Russ) Armstrong; also six step-grandchildren & two step-great grandchildren. He leaves behind many musician & adventure/wargaming friends. Duke donated his body to the UW-Wisconsin Medical School, particularly to research Pulmonary Fibrosis in hopes of one day finding a cure. Memorials may be made to the Building Fund at Hope Lutheran Church in Milton, WI located at 335 Dairyland Drive, 53563, The Building Fund for the Southern Wisconsin Humane Society located at 222 S. Arch St, Janesville, WI 53548. Jazz for Jesus will play at the memorial service to be held at Hope Lutheran Church, 335 Dairyland Dr. in Milton, WI on Saturday, October 20 at 11:00 a.m. with visitation prior to the service and lunch following.
We are most grateful to Agrace Hospice, Kathy & Bob of Mercy Home Health Care, Dr. Jane Anderson, Mercy Clinic South, Dr. Jay Tuck, Mercy Lung Center and dear friends, Wayne & Diane Wiley, Gary & Belem Regan & Phil Moore for their constant concern, visits & helpfulness *Due to family allergies, NO FLOWERS, please.