Calvin Gregory (Cal) Worden
May 15, 1925 - November 11, 2013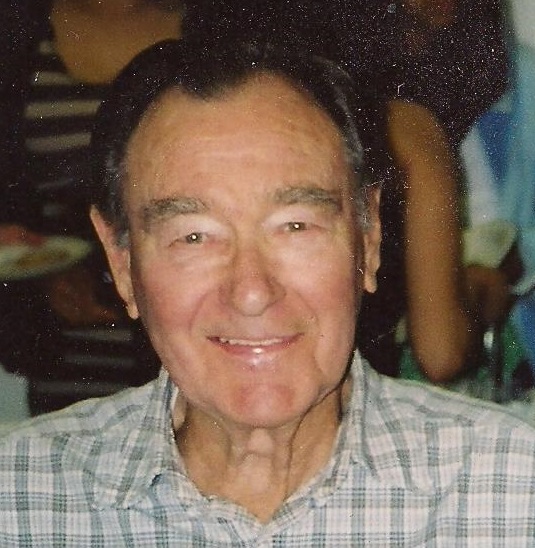 Calvin Gregory (Cal) Worden, 88, of Janesville, passed away peacefully at his home, surrounded by his loving family on Monday, November 11, 2013. Cal was born on May 15, 1925 in Stevens Point, WI, the son of Elmer and Edith (Cater) Worden. He graduated from Stevens Point High School. Cal married Marie Waller on June 12, 1948. Cal learned the brick masonry trade from his father. He was first in business with Worden-Todd Masonry, Inc. and later owned and operated Cal Worden Masonry, Inc. for 35 years. A skilled craftsman, Cal did the block, stone and bricklaying for many construction projects in Janesville and the surrounding areas, including Rotary Gardens, the entrance to Oakhill Cemetery, Parker Pen, GM plant, various churches, Farm and Fleet Stores and numerous personal residences, providing employment for many skilled and dependable bricklayers and laborers. Cal was a long time member of Faith Lutheran Church and a member of Kiwanis Club and the Bricklayers Union.
Surviving are his wife of 65 years, Marie Worden, three children, Gary of West Bend, WI, Cheryl and husband Rich of Clearwater, FL, Dale Thomas and wife Gail of Post Falls, ID, six grandchildren, Nathan, Aaron, Carly, Melissa, Sarah and Jacob, three great-grandchildren, Dominic, Nadiya and Andrew, two sister-in-laws, June Worden and Jeannette Worden. In addition to his parents, he was preceded in death by three brothers, Donald, Robert and Richard Worden.
A Celebration of Life service will be held on Sunday, December 8, 2013 at 2 pm, Faith Lutheran Church, 2116 Mineral Point Avenue, Janesville 53548, with Pastor David Andert officiating. In lieu of flowers, memorials may be made to the family, Faith Lutheran Church or Lutherdale Bible Camp. The family is being assisted by Henke-Clarson Funeral Home.