Carol Jean Bobsin
February 2, 1939 - January 8, 2016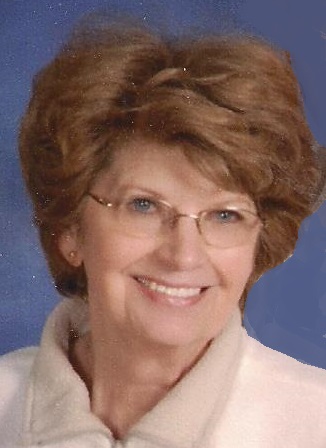 Carol Jean Bobsin, 76, of Janesville died Friday, January 8, 2016 at Mercy Hospital & Trauma Center. She was born on February 2, 1939 in Barrington, IL, the daughter of John and Frieda Schultz Fisher. Carol graduated from Barrington High School. She married Larry Bobsin on February 27, 1965. A Janesville resident since 1976, she was formerly employed at Donut Time. Carol enjoyed fishing, being with her grandchildren and was an avid Chicago Cubs fan. She was a member of the Compass Church. Carol was a courageous cancer fighter who never gave up the battle!!
Surviving are her husband, Larry, 3 children, Penny Kawa and William Bobsin both of Illinois, Lori (Paul) Berger of Texas, her son-in-law, Jay Dolan, 10 grandchildren, Russ, Steve (Bethany), Scott, Mike (Katie), Matt, Nick (Natalie), Brandon, Stephanie, Rachel and Jennifer, 5 great-grandchildren, Kayli, Josiah, Kellan, Avery, Chloe and two on the way, 9 brothers and sisters, Bob (Nancy), Ron, Al (Betty), Marion (Jim), Ruth, Linda (Larry), Don (Barb), Jack (Heather) and Kenneth (Tina), numerous nieces, nephews and cousins. In addition to her parents, Carol was preceded in death by a daughter, Anne Dolan and a nephew, Allen Fisher.
Visitation will be from 10 a.m. to 12 Noon, Wednesday, January 13, 2016 at Henke-Clarson Funeral Home, 1010 N. Wright Rd., Janesville. Funeral services will follow at 12 Noon Wednesday at Henke-Clarson Funeral Home with Rev. Scott Whiting officiating. Burial will be in Oak Hill Cemetery. The family is being assisted by Henke-Clarson Funeral Home (608-741-1713).