Carole M. Loudenslager
April 8, 1943 - February 3, 2017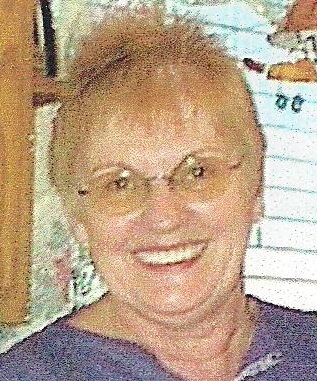 Carole M. Loudenslager, 73, of Janesville died on February 3, 2017 at Agrace Center for Hospice & Palliative Care. Carole was born in London, England on April 8, 1943, the daughter of John and Doris (Clover) Loftus. She grew up in England and attended schools there. She came to the United States in 1965. She was employed as a receptionist at Rock County Health Care Center and as a hostess at Holiday Inn Express. Carole was a die hard Minnesota Vikings fan, was a former member of Women of the Moose and always told it "just as it is."
Surviving are her husband, John W. Loudenslager whom she married on September 5, 1992, her children, Mark (Angela) Loftus, Karen (finance-Paul Kjell) Jackson, Tracey (Tom Fox) Fox, Becky Quick, Todd (Kimberly) Kroll, her grandchildren, Travis, Michael, Makayla, Dylan, Owen, Jordan, Jonathan and Emma, 6 great-grandchildren, her mother, Doris Loftus, her brother, Barry (Jill) Loftus, her uncle, Stanley Clover and her beloved pets, Shandy, Dudley, China and Snoppy. Her father, John Loftus preceded her in death.
Private family services will be held at Henke-Clarson Funeral & Cremation Service. A Celebration of Life will be from 3 to 6 p.m. Thursday, February 9, 2017 at HHFFRRRGGH INN. In lieu of flowers, the family prefers that memorials be made in Carole's name to the Alzheimer's Association. Henke-Clarson Funeral & Cremation Service (608-741-1713).