Carrol L. Sargent
July 2, 1927 - December 18, 2012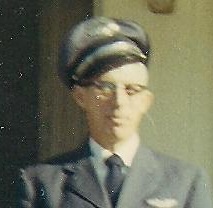 Carrol L. Sargent, 85, of Janesville died at his home Tuesday, December 18, 2012. He was born in Darlington, WI on July 2, 1927, the son of Cecil and Alvina Ethel (Daily) Sargent. Carrol was a world War II veteran having served in the Army Air Corps. He was employed for 28 years as a bus driver.
Surviving is one brother, Merle "Mel" Sargent, two sisters, June Marie Sather and JoAnn Stapleton, one brother-in-law, Terry Polinske, several nieces and nephews. He was preceded in death by his parents, one brother, Robert Sargent and two sisters, Nina Riley and Hazel Jean Polinske.
Private family services will be held at Henke-Clarson Funeral Home. Burial will be in Jenson Cemetery, Edgerton.