Caryl Arlene Flodeen
September 24, 1932 - May 16, 2016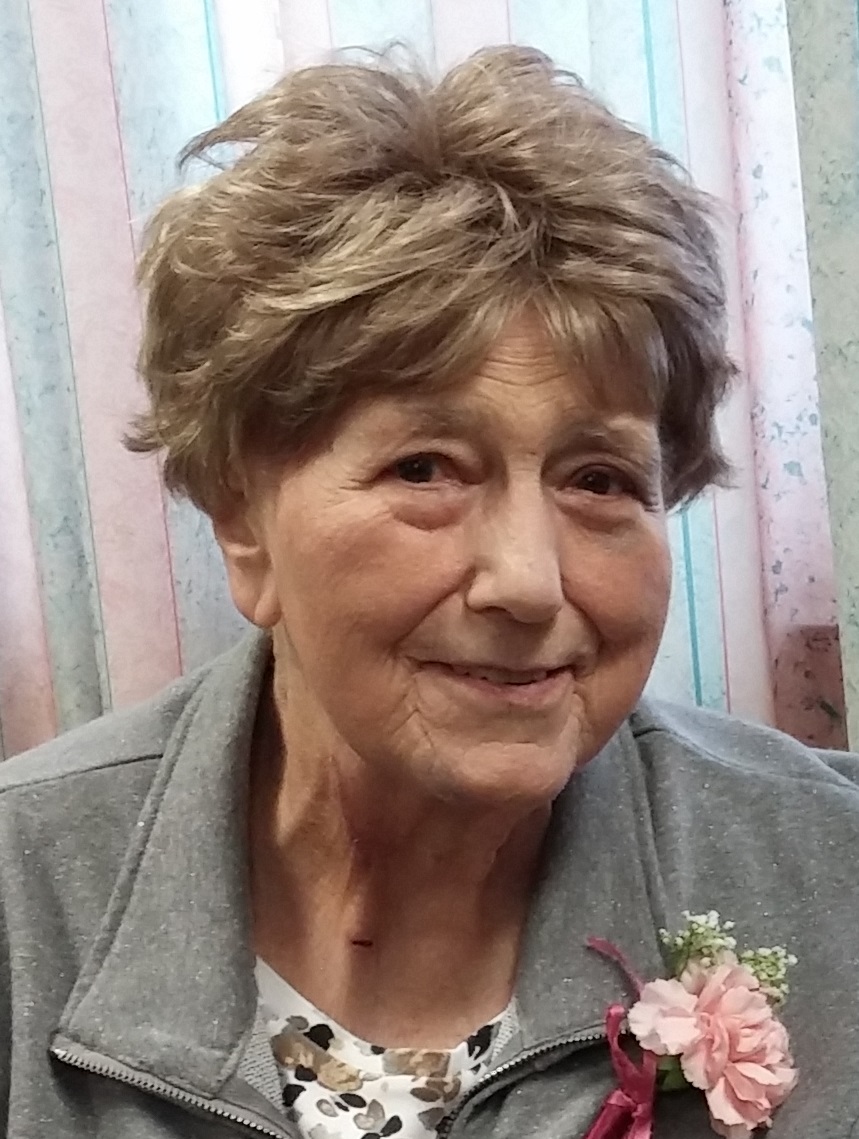 Caryl Arlene Flodeen, 83, of Janesville passed away peacefully on Monday, May 16, 2016 at Agrace Center for Hospice and Palliative Care surrounded by her family. Caryl was born September 24, 1932 in Chicago, IL, the daughter of John and Louise (Eckert) Helson. She married John E. Flodeen on February 14, 1950. Caryl was formerly employed by Montgomery Ward and retired from the Daniel's Sentry Foods on West Court Street in Janesville where she was a cook in the deli. She was a member of Faith Lutheran Church where she formerly served as the youth choir director. Caryl's favorite times were holiday's and family gatherings.
Survivors include her husband of 66 years, John Flodeen, five children, Dale Flodeen of Milton, Deborah (Kenneth) Hudson of Orfordville, Dennis (Robert) Flodeen of Denver, CO, Susan (Jeffrey) Hendrych of Durant, IA, David (Marcie) Flodeen of Footville, 10 grandchildren, Angie, Brad, Jennifer, Matthew, Michael, Erin, Casie, Chelcie, Tanner, John, 19 great-grandchildren, two sisters, Margie Pulcine of Edgerton, Joyce White of Fond du Lac and a brother, Harry Fox Jr. of Edgerton. She was preceded in death by her parents and two brothers, John Fox and Michael Fox.
The family wishes to thank the staff of St. Elizabeth Nursing Home and Agrace Hospice for the loving care they gave Caryl.
A memorial service will be at 6 p.m. Monday, May 23, 2016 at Faith Lutheran Church, 2116 Mineral Point Avenue, Janesville. Rev. Jeffrey Tomberlin will officiate. Visitation will be at the Church from 5 p.m. Monday until the time of services. A Celebration of Life will be held later to honor Caryl's life. Caryl will be cremated and a private interment will be in Oak Hill Cemetery at a later date. The Flodeen family is being assisted by Henke-Clarson Funeral Home.