Cathlene A. Snodgrass
January 8, 1916 - January 31, 2013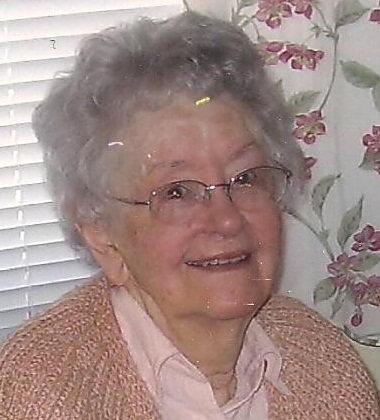 Cathlene A. Snodgrass passed away January 31, 2013 at St Mary's Hospital, Janesville. She was a resident of Cedar Crest Assisted Living and was born on January 8, 1916 in Huntingburg, Indiana, the daughter of Elvis Atkinson and Bernice (McCord) Atkinson. At age 13 she moved to Louisville, Kentucky later graduating from Pinkerton high school in Midway Kentucky.
She attended the University of Louisville briefly and became an employee of the Federal Land Bank, a division of the Farm Credit Administration. She continued in that position until her marriage to Dr. Herbert Merrill Snodgrass of La Crosse Wisconsin who graduated from the University of Louisville Medical School in 1941. She joined him in the service in the Air Corps a week after the Pearl Harbor attack and they were stationed at various training fields in Texas until his release in 1945. They moved to Janesville in 1946 when he joined the old Pember – Nuzum Clinic. She was active in Cub Scouts, Old History Club, Civic Music Association and Women's Club.
She is survived by her husband Herbert of Cedar Crest, two sons, Jeffrey Nulton Snodgrass of Belgium, Wisconsin, Allen Toby (Janice) Snodgrass of Melbourne, Florida, grandsons Todd Snodgrass, Melbourne, Scott Snodgrass, Melbourne, granddaughter Erin Cathlene Grubbs (Dr. William Tandy Grubbs) of Deland Florida, and great-grandson Will T. Grubbs III, Deland, sister in law Ruth Snodgrass of LaCrosse, WI, nieces and nephews including very special niece Carolyn (Don) Seierstad of Janesville.
Cathlene loved her family unconditionally, and hoped each member could be his best.
She was a superb homemaker and hostess. In the 60 plus years Cathlene and Herbert lived in Janesville, they enjoyed a close circle of friends- special relationships that endured for many decades.
She and Herbert loved and spoiled their loyal dogs- Kippy, Jeff, Meggie, Shana, and Sammy.
She excelled at the Scrabble Game: She retired as the family Scrabble Champion at age 92.
The family wishes to thank the Cedar Crest staff for the compassionate care of the woman they knew as 'Cackie'. The family wishes to thank St Mary's Hospital, Janesville for their care and assistance.
A memorial service will be held at 2 p.m. Saturday, February 9, 2013 at the Cedar Crest Chapel with The Rev. John Froiland officiating. The family requests that memorials be made to the Cedar Crest Foundation. The family is being assisted by Henke-Clarson Funeral Home.