Cathy Ann Belk
December 14, 1952 - December 10, 2011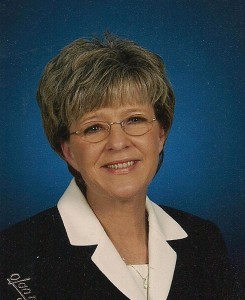 Cathy Ann Belk, 58, of Orfordville, WI went to live with our Father in Heaven on December 10, 2011. Her belief in the power of laughter and positive attitude has made this final journey easier. She believed God's gift is the best gift, the gift of his presence in our lives.
Cathy was born in Beloit, WI on December 14, 1952 to Harold and Gloria (Fowler) Cole. The family moved to Janesville in 1959. She graduated from Parker High School in 1971. Cathy married Ronald G. Belk on September 11, 1981. Cathy worked for Cole Electric as data processing manager for 18 years and later at Winter Dental Office as office manager for 20 years finally leaving due to her illness with cancer. Cathy enjoyed sewing special Christmas stockings for each of her 10 grandchildren. She loved creating and planning a special Halloween party every year for the family. Cathy was a dog lover and leaves behind her boxer, Lucey.
Cathy is survived by her supportive and loving husband, Ronald Belk, her daughter, Angela Cooper (Brent Banister), her son, Chad Cleasby (Amy), her step-children, Toni Anderson (Brad), Jonathan Belk (Amy), and Andrew Belk (Machelle), her 10 grandchildren, Tegan and Kyleigh Cooper, Caden and Chloe Cleasby, Brett and Bonnie Anderson, Payden and Presley Belk and Braxton and Addison Belk, her sister, Jeri Pinnell (Michael), her brothers, James Cole (Susan) and Richard Cole (Lori), nieces and nephews. She was preceded in death by her parents, her mother-in-law, Doris Peterson, her father in law, Donald Belk and her beloved cocker spaniel, Skittles.
"A special thank you to Erin, Heidi and Donna and Erin for their help and support during this difficult time"
A visitation will be held on Thursday, December 15, 2011 from 4:30 to 7:00 p.m. at Henke-Clarson Funeral Home, 1010 N. Wright Rd., Janesville. Private graveside services will be Friday, Dec. 16th at Oak Hill Cemetery followed by burial there. Memorials may be given in Cathy's name to, Health Net of Janesville, Agrace HospiceCare or the Rock County Humane Society. www.henkeclarson.com.