Charles L. Beecher
September 27, 1937 - March 18, 2013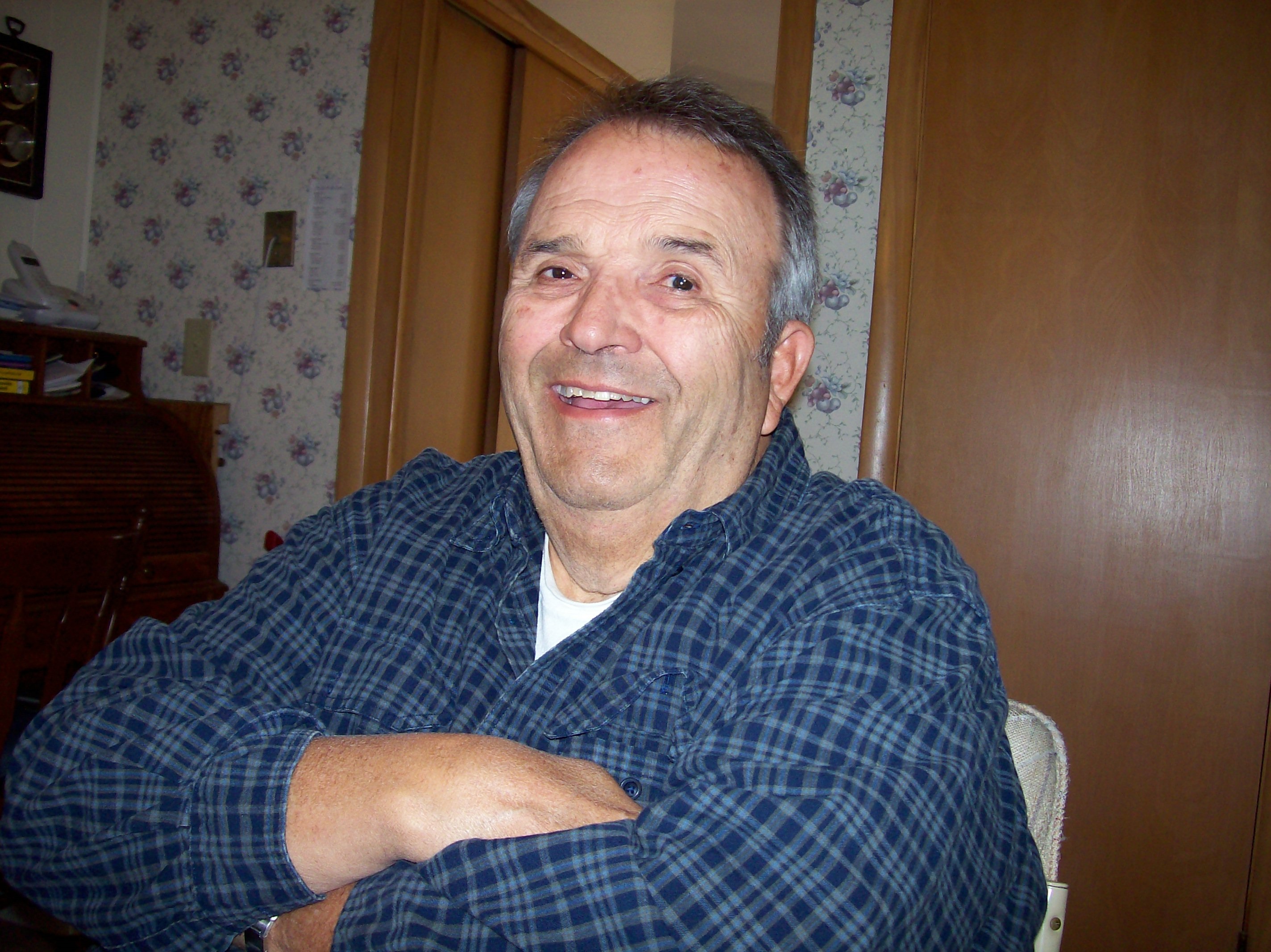 Charles L. Beecher, 75, of Janesville passed away on Monday, March 18, 2013, at Cedar Crest Health Center with his loving family at his bedside. Charles was born in Janesville on September 27, 1937, the son of Edmund Beecher and Edith (Hall) Crapp. He graduated from Janesville High School in January 1958. He married Judith Fenrick on February 14, 1958. He was a member of the Army National Guard and was called to active duty during the Cuban Missile Crisis. Charles was employed as a meat cutter by Eagle Foods for 22 years, and then he worked in maintenance for the School District of Janesville for 15 years prior to his retirement in 2000. A long-time member of Cargill United Methodist Church, he was a Sunday School teacher for many years. He also served as an assistant scoutmaster with the Cargill Church Boy Scout troop and as a pack leader of the Monroe School Cub Scout troop. Charles served as a Chief for the Indian Guides and Princesses through the YMCA. He enjoyed fishing, hunting, and camping with his family. Over the years, Charles's hobbies included operating remote control boats and airplanes, archery, and raising tropical fish.
Charles Beecher is survived by his wife of 55 years, Judith Beecher; four children: Brent (Ann) Beecher of Janesville; Brenda (Dan) Whitford of Platteville, WI; Becky (Greg) Hawley of Appleton, WI; Brian (Rachel) Beecher of Janesville; nine grandchildren: Jessica, Jennifer and Michael Beecher; Adam (Korie) Whitford; Elizabeth Whitford; Ian Hawley; Aria, Evan and Adalyn Beecher; and two sisters: Sandy Beecher of Janesville and Barbara Bennett of Florida. In addition to his parents, he was preceded in death by an infant brother and sister.
Funeral services will be at 11 a.m. Thursday, March 21, 2013 at Cargill United Methodist Church, 2000 Wesley Avenue, Janesville. Rev. Forrest Wells will officiate. Burial will be in Milton Lawns Memorial Park with military rites by Kienow-Hilt V.F.W. Post # 1621. Visitation will be from 4 to 7 p.m. Wednesday, March 20 at Henke-Clarson Funeral Home, 1010 N. Wright Rd., Janesville and at the church on Thursday from 10 a.m. until the time of services.
The family would like to thank Pastors Forrest, Krysta, and Stu; Dr. Murdy; and the Agrace HospiceCare diamond care team, particularly Diane, Karen, Yvonne, Chaplain Steve, Carmen, Susan, Ingrid, Andrea and Chaplain David; and the special angels of Cedar Crest Health Center, especially Susan, Rachel, Chrissy, and Rosa. Memorials may be made to Agrace HospiceCare, Cargill United Methodist Church, or Rock Prairie Presbyterian Church Choir