Charles T. McNulty
May 23, 1935 - December 9, 2016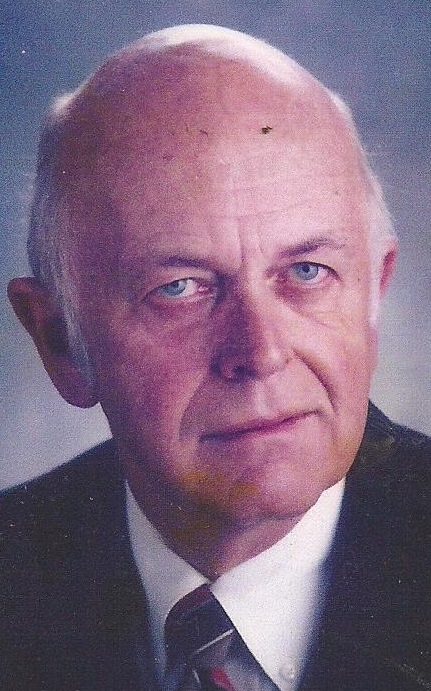 Charles T. McNulty, age 81, left this world on December 9, 2016. He was born May 23, 1935 in Cleveland, Ohio. He graduated from St. Ignatius High School in Cleveland, Ohio in 1953. He attended Xavier University in Cincinnati, Ohio and graduated from John Carroll University in Cleveland, Ohio, which included 2 years of ROTC experience. Following college, he was drafted and joined the Ohio National Guard and served a four- year enlistment at the Nike Missile Battery in Parma, Ohio and six months advanced infantry training in Fort Jackson, S.C.
Chuck worked for the Ohio Inspection Bureau conducting fire insurance rate inspections and rate promulgation. Thereafter, he joined the Insurance Company of North American and was promoted to Toledo Field Office Manager then joined Kohler Associate Insurance Agency, Toledo, Ohio and later joined the Laub Insurance Agency in Milwaukee, Wisconsin as Vice-President and Janesville office manager in 1972. In 1989, he merged with Greene and MacDonald, bought out the Laub Janesville office, formed MGM Insurance Company, and became President and co-owner. He retired in 1998 and moved to Vero Beach, Florida with wife Marian who died in 2004. While in Florida, he was President of a Florida Home Owners Association (HOA). Chuck returned to Janesville, Wisconsin to be with son Christopher and grandchildren.
Chuck was the former president of Kiwanis Starlight, past Director of Mid-America Bank, and past Director of Janesville Visiting Nurses Association, and former Vice-President of Janesville Rifle and Pistol Club. He was a long time member of Janesville Kiwanis Golden K, Knights of Columbus, and the Elks Club. He served on various committees for the Boy Scouts and United Way. He was a member of St. John Vianney Roman Catholic Church, Janesville, Wisconsin.
Chuck was a former private pilot with his own plane. He loved flying and boating. He was a past member of the Toledo Yacht Club and owned/chartered and cruised boats in Ireland, New Brunswick, Bahamas, Bermuda, Great Lakes, and Florida. Chuck also enjoyed traveling overseas to England, Ireland, Jamaica, Vienna, Germany, Austria, Hungary, Cayman Islands, Nova Scotia, Newfoundland, Puerto Vallarta Mexico, Puerto Rico, Switzerland, and other numerous European countries. Chuck cruised to the San Juan Islands, Columbia Snake Rivers, Mississippi River, and other destinations in the USA.
He is survived by his second wife Patricia; children Christopher (Lisa) McNulty from Janesville, WI; Maria (Dan) Crawford from Charlotte, NC; brother Tom (Rita) McNulty from Detroit, Michigan; and grandchildren Rachel and Olivia.
At Chuck's request, an Irish wake/luncheon will be conducted at the Elks Club in Janesville, WI on January 7, 2017 at 11:30 am. In lieu of flowers, Memorials may be made to St. John Vianney Catholic Church, Janesville, WI. May you get to heaven an hour before the devil knows you are there and may Irish eyes always be smiling upon you, until we meet again.