Charlotte Marie Crompton Parsons
August 27, 1925 - August 30, 2017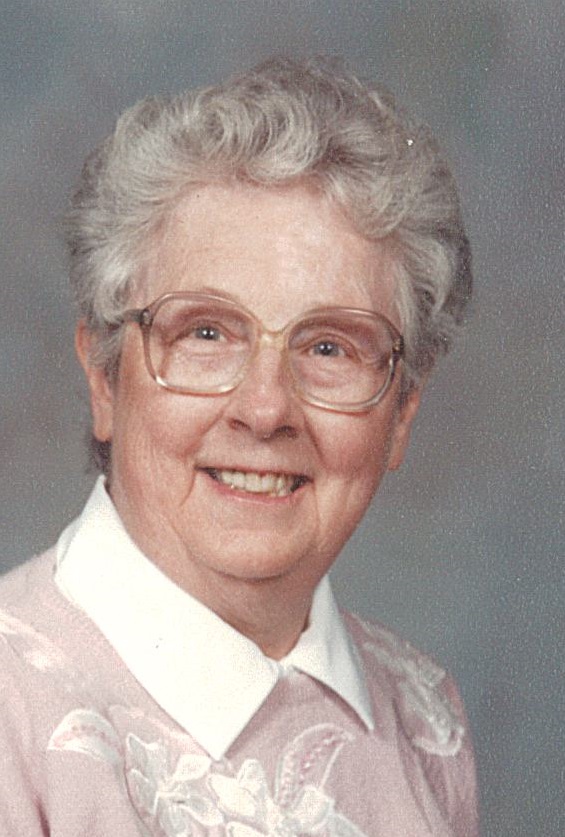 Charlotte Marie Crompton Parsons, age 92, a life-long Janesville area resident passed away at Mercy Hospital & Trauma Center on August 30, 2017. Charlotte was born in Rock County on a farm near Leyden on August 27, 1925, the sixth of nine children of Bert and Arley (Hupel) Crompton. She graduated from Janesville High School in 1943. She married James Richard Parsons on July 2, 1943 in Walnut Ridge, Arkansas. He died on January 18, 2002. During World War II, Charlotte was a member of the American Red Cross and went to Fort Sheridan, IL for disaster training. She was a member of the Red Cross for several years and gave blood. Charlotte was employed by J.M. Bostwick's Department Store in Janesville from 1960 to 1980 and the Fair Lady Bridal Shoppe from 1980 until she retired in 1984. She was a member of Cargill United Methodist Church and the Elizabeth Circle. She was a member of Royal Neighbors of America, Marie Chapter 310 of Hanover, WI, the American Business Women's Association and the V. F. W. Auxiliary. She was a former Girl Scout Leader, also training new Girl Scout leaders and was a member of the Janesville Blackhawk Homemakers for many years. Charlotte enjoyed reading, being out doors, camping and working in her flowers. She was an excellent seamstress and did sewing for her family and friends as well as mending for Cedar Crest.
Charlotte Parsons is survived by her three children, Janet Kettle of Janesville, Virginia (Robert) Lawrence of Waupaca, WI and James T. (Susan) Parsons of Edgerton, grandchildren, Joe (Lisa) Brown, Rodney (Janice Dillinder) Brown, Max (Anne) Long, Matthew (Pam Kelly) Long, Thomas (Beth) Parsons, Michelle Parsons, eight great-grandchildren, two great-great-grandchildren, two sisters, Beverly Hoover of West Bend, WI, Betty Woodstock of Janesville, one sister-in-law, Diane Crompton of Janesville, cousins, Doris Vaughn, Dorothy Lehr and Madge Robertson, many nieces and nephews. She was preceded in death by her husband, her parents, four brothers, Charles Crompton, Walter Crompton, Robert Crompton, Thomas Crompton, two sisters, Evelyn Crompton and Margaret Manz, sisters-in-law Janice Reynolds, Rosemary Butler and Eileen Butler, brothers-in-law Edward Butler and Dale Butler.
Funeral services will be at 11 a.m. Saturday, September 9, 2017 at HENKE-CLARSON FUNERAL HOME, 1010 N. Wright Rd., Janesville with Rev. Dan Verdegan officiating. Entombment will follow in the Milton Lawns Mausoleum. Visitation will be from 9:30 to 11 a.m. Saturday, September 9th at HENKE-CLARSON FUNERAL HOME.
Memorials may be given in Charlotte's memory to the Rock County Historical Society, Mercy Hospice or the Music Department at Cargill United Methodist Church.