Chris A. Behrens
December 24, 1965 - May 28, 2013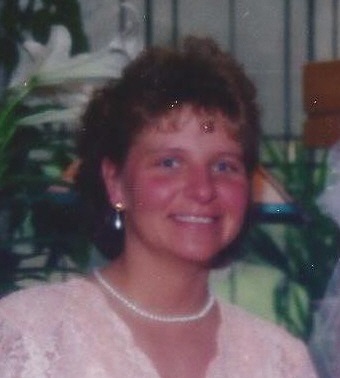 Chris A. Behrens, 47, of Pardeeville, WI, a former Janesville/Milton area resident passed away at her home on Tuesday, May 28, 2013. She was born in Janesville on December 24, 1965, the daughter of William H. and Kay (Johnson) Behrens. She graduated from Milton High School in 1984 and attended Black Hawk Technical College receiving a degree in police science. Chris was currently employed as an animal technician at the U. S. Dairy Forage Research Farm at Prairie du Sac, WI. Previously, she was employed as a heavy equipment operator by H. James & Sons Company for which she received recognition for her work in that field. She was also formerly employed as a C.N.A. at a Lodi nursing home and at Badger Prairie Nursing Home in Verona. Chris had a real heart for caring for the elderly. She also worked for a time at the UW-Madison Research Laboratory. Chris was a member of the Catholic faith and Operating Engineers Local # 139. Chris loved gardening, being outdoors and had a special place in her heart for animals
Surviving are her mother, Kay Johnson Behrens (Jim Poeppel) of Lake Tomahawk, WI, her father, William (Delores) Behrens of Florence, WI, her life-partner, Glenn Frey and his son, Ryan Frey of Pardeeville, WI, her siblings, Susan (Robert) McGlumphy of Beloit, Bill (Judy) Behrens of Milton, Sandy (Jack) Johnson of Janesville, Pattie Anderson of Oregon, WI, Kathy (Terry) Miller of Janesville, numerous nieces, nephews and friends including special friends, the McNamara family of Milton. Chris was preceded in death by her son, James McNamara and his father, Mark McNamara.
A memorial service will be held at 4 p.m. Friday, May 31, 2013 at Henke-Clarson Funeral Home, 1010 N. Wright Rd., Janesville with Father James McEnery officiating. Visitation will be from 2 to 4 p.n., Friday at Henke-Clarson Funeral Home.