Christopher "Chris" Scott Weiland
August 17, 1974 - July 4, 2012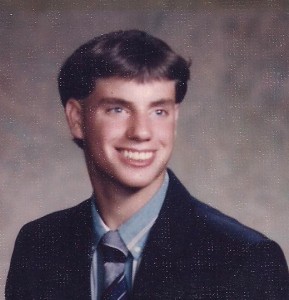 Christopher "Chris" Scott Weiland, 37, of Janesville passed away at his home on July 4, 2012. He was born in Janesville on August 17, 1974, the son of Duane and Claudia (Koel) Weiland. He graduated from Parker High School in 1994. Chris was employed by U-W Whitewater and Anderson Tree Service and previously had worked at Lab Safety and Popanz Tree Service. He enjoyed the outdoors life of camping, fishing, gardening, mowing lawns and attending family gatherings.
Chris leaves behind his parents, Duane and Dottie Weiland of Janesville, aunts and uncles, Elaine (Eugene) Kniess of Medford, WI, Carol Pastorius, Allen Weiland and Francis Weiland all of Avalon, WI, one cousin, Larry Enderud of Janesville, his mother, Claudia Weiland, other aunts, uncles and cousins. He was preceded in death by his grandparents, Edgar and Lillian Weiland of Avalon, Mr. & Mrs. Edward Koel Sr. of Janesville and one uncle, Barry Weiland of Avalon.
A memorial service will be at 11 a.m. Monday, July 9, 2012 at Henke-Clarson Funeral Home, 1010 N. Wright Rd., Janesville with Rev. Jon Benson of Trinity Free Lutheran Church officiating. Burial will follow in Oak Hill Cemetery. Visitation will be from 2 to 4 p.m. Sunday, July 8th at Henke-Clarson Funeral Home. www.henkeclarson.com.