Clarine S. (Olson) Teubert
February 20, 1921 - August 8, 2014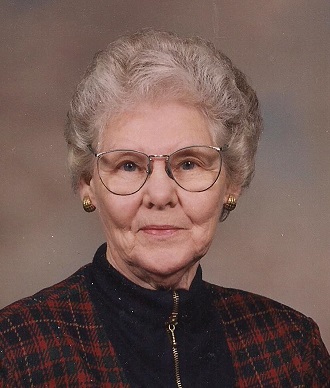 Brodhead/Janesville, WI
Clarine S. (Olson) Teubert, 93, passed away peacefully early August 8, 2014 at Collinwood Elderly Home in Brodhead after a long time battle with dementia. She was born February 20, 1921 in Newark Township, Rock County, the daughter of Clara (Gunderson) and Simon Olson, who farmed for many years in Spring Valley Township. She graduated from Orfordville High School in 1938 and moved to Janesville where she married Arnold A. Teubert. Together they raised 6 children. He preceded her in death in 1968. She worked continuously over the years at Wisconsin Bell Telephone, Shurtleff Ice Cream Company and for many years at JATCO until retiring in 1986. She was an active member of First Lutheran Church, Janesville for over 70 years, donating many hours in the office and at lunches until her health declined. Her "green thumb" brought forth many beautiful flowers and gardens. She enjoyed letting everyone know that she was 100% Norwegian.
Clarine is survived by three daughters, Suzanne Teubert (Lyle Gruen), Joanne Teubert, Kathy Nelson (Robbi) and three sons, Ronald, Terry (Juelane), Dennis (Cathy), 13 grandchildren, numerous great grandchildren, nieces, nephews, and cousins. Besides her husband and parents, she was preceded in death by four sisters and three brothers. She will be deeply missed by all.
Visitation and services will be held Tuesday, August 12, 2014. The visitation will be from 10 to 11 a.m. with the funeral to follow at 11 a.m. Tuesday at First Lutheran Church, 612 N. Randall Avenue, Janesville. Pastor James Melvin will officiate. Burial will be in Milton Lawns Memorial Park. In lieu of flowers, memorials may be made to First Lutheran Church Women. Henke-Clarson Funeral Home is assisting the family.
Clarine's family would like to express their appreciation to the staff of Collinwood Elderly Care and Monroe Clinic Hospice for all of the care and considerations given to their mother during this special time.