Clifford J. "Eddy" Rogers
April 2, 1930 - May 1, 2016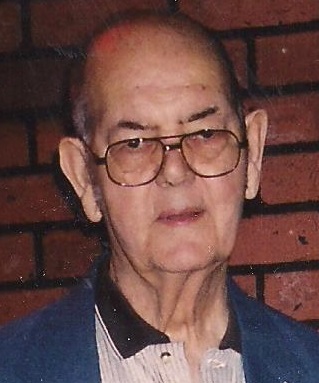 Clifford J. "Eddy" Rogers, 86, a long-time Janesville resident died Sunday, May 1, 2016 at the Journey Care Hospice Pavilion in Glenview, IL. He was born on April 2, 1930 in Janesville, the son of Elmer and Florence Morrison Rogers. He grew up in Janesville. Eddy married Dorothy Haggerty on April 28, 1962. She preceded him in death on October 14, 2014. He was employed for 33 years by General Motors and enjoyed 33 years of retirement from there. He was a proud member of U.A. W. Local # 95, and an avid follower of the Chicago Cubs and Green Bay Packers. Eddy enjoyed reading maps, reading the Janesville Gazette and watching the nightly news. He enjoyed his children and grandchildren. One of the great joys they all remember was receiving a two dollar bill from Eddy and Dorothy at each birthday and holiday. He was a long-time member of St. John Lutheran Church. For the past several months, Eddy resided in Libertyville, IL with his son, Jeffrey and family due to failing health.
Eddy is survived by four children, Mary (Joe) Daniel of Fayetteville, Georgia, Rae Ellyn (Bob) Schirmer of Little River, SC, Jeffrey ( Carmen) Rogers of Libertyville, IL, Ginger (John) Warrix of Reynoldsburg, Ohio, numerous grandchildren and great-grandchildren, two sisters, Beverly Smith of Janesville, Carol Washburn of Stoughton, numerous cousins, nieces and nephews. In addition to his wife and parents, he was preceded in death by three children, Judy, Deborah and Philip, and eight siblings, Gertrude, Elmer, Lillian, Donald, Marion, Robert, Phyllis and Barbara.
Visitation will be from 4 to 6 p.m. Thursday, May 5, 2016 at Henke-Clarson Funeral Home, 1010 N. Wright Rd., Janesville. Funeral services will be at 1 p.m. Friday, May 6th at St. John Lutheran Church, 302 N. Parker Drive, Janesville. Rev. Bond Haldeman will officiate. Entombment will be in Milton Lawns Memorial Park Mausoleum.