Clyde C. Darrow
November 1, 1926 - July 12, 2013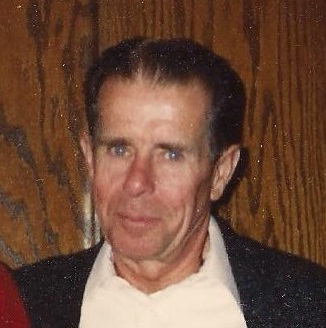 Clyde C. Darrow, 86, of Janesville, WI passed away Friday, July 12, 2013 at Mercy Hospital & Trauma Center. He was born on November 1, 1926 in Centerville, SD, the son of Ernest and Edna (Christiansen) Darrow. Clyde grew up in South Dakota. He served in the Navy during World War II in the Pacific Theater. He married Beverly Weberg on August 7, 1971. Clyde was employed as a brick layer for 40 years and worked much of that time for Stenstrom Construction Company in Rockford, IL. He was a member of the Brick Layers Union. Clyde and Beverly had a hobby farm near Argyle, WI where they spent summers building their summer home. Following retirement, the Darrow's resided for 20 years in Foley, Alabama moving back to Janesville recently due to Mr. Darrow's failing health. He was a member of St. Paul's Lutheran Church in Foley.
Surviving are his wife, Beverly Darrow of Janesville, one son, Rick (Lois) Darrow of Sioux City, IA, one step-son, Stephen ( Jan) Asplund of Janesville with whom Mr. and Mrs. Darrow have been residing since returning to Janesville, five grandchildren, numerous great-grandchildren, one sister, Blanche Johnson of Sioux Falls, SD, nieces and nephews. Clyde was preceded in death by his parents, one daughter, Sutelus Darrow, one sister, Lois Kellicut, two step-sons, Brian Asplund and Kevin Asplund.
Funeral services will be at 11 a.m. Monday, July 15, 2013 at Henke-Clarson Funeral Home, 1010 N. Wright Rd., Janesville with Pastor Jon Benson officiating. Burial will be in Milton Lawns Memorial Park. Visitation will be from 10 to 11 a.m. Monday at Henke-Clarson Funeral Home.