Cody Paul "Noodles" Carter
July 30, 1993 - September 5, 2014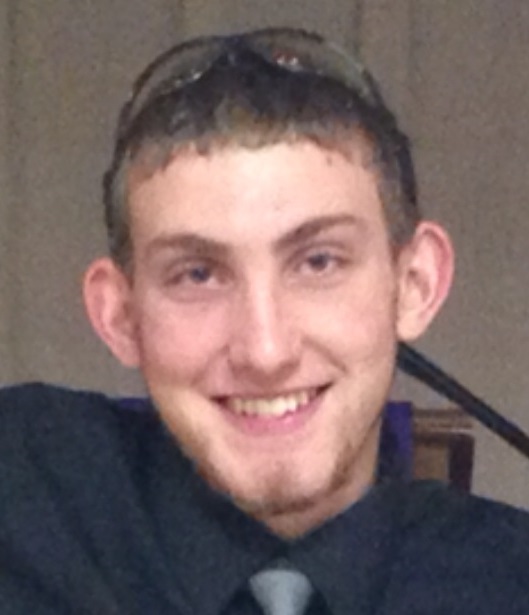 Cody Paul "Noodles" Carter, 21, of Janesville passed away on Friday, September 5, 2014 in an automobile accident in Vernon County, WI. Cody was born on July 30, 1993 in Janesville, the son of Michael L. and Kristin L. (Koch) Carter. He graduated from Janesville Craig High School in 2012. He was formerly employed by Birdseye Foods of Darien, WI, Fast Track Technologies of Rockford, IL currently was working for Great Lakes Roofing of McFarland, WI. "Noodles" was proud of being a Black Belt in Kyuki-Do. He was an avid outdoors person who liked to hunt and fish. Above all else, he enjoyed spending time with his family and friends.
Surviving are his mother, Kristin Carter of Janesville, his father, Michael Carter of Beloit, brother, Shane (Brooke) Smith of Eagle Mountain, UT, grandmothers, Beverly Koch of Janesville, Susan Kimpling of Beloit, Connie Carter of Robinson,IL, aunts and uncles, Rob Koch of Janesville, Scott and Cathy Carter of Beloit, Keith and Kertina Carter of Vincennes, IN, Larry and Phong Quick of Robinson, IL, his beloved dog, Capone as well as several cousins. He was preceded in death by his grandfathers, Ben Koch and Gary Carter and great-grandmother, Maxine Quick.
A memorial service will be held at 4 p.m. Friday, September 12, 2014 at Henke-Clarson Funeral Home, 1010 N. Wright Rd., Janesville. Rev. Krysta Deede will officiate. Visitation will be from 2 to 4 p.m. Friday at Henke-Clarson Funeral Home.