Constance Melissa (Wakefield) Luchsinger
August 23, 1951 - August 20, 2018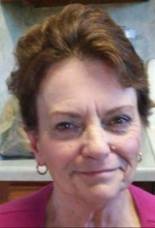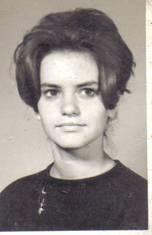 Constance Melissa (Wakefield) Luchsinger- Milton, Wisconsin
August 23, 1951- August 20, 2018
Constance Melissa (Wakefield) Luchsinger, was born on August 23, 1951 at Edgerton Hospital. She was the second of six children born to Gale Leroy and Marilyn Jeanne (Borre) Wakefield, Sr. She was united in marriage to LaVerne Edward Luchsinger, Sr. on September 18, 1967 at the Rock County Courthouse. They would go on to have 5 children. Connie spent many years as a homemaker and raised her children as well as grandchildren, nieces and nephew. She worked for periods at Visiting Nurses, Family Dollar, Oaklawn Academy and Piggly Wiggly before her illness. Her passing comes after a 3-year courageous battle with cancer. She passed peacefully at her home, in Milton, surrounded by her large extended family on August 20, 2018 .
Connie shared a love of gardening, animals, cooking/ baking, board/card/ dice games and strong coffee. She always held an open-door policy at the farm for anyone in need of conversation, advice and love. Over the last few years, she was ever in the company of her canine companion, Macy.
She is survived by her husband of nearly 51 years, LaVerne; her children: LaVerne (Elizabeth) Luchsinger, Jr., Valarie (David) Henke, Wendy (Ryan Kovars) Luchsinger, Ashley (Brendon Cooke) Luchsinger and Megan (Joseph Johnston) Luchsinger; her grandchildren: Cassandra (Jon) Wohlert, Aaron (Teresa Alvarado) Luchsinger, Nathan (Lilli) Swayne, Matthew Luchsinger, Riley (Nicole Dettman) Kovars, Stephanie (Zachary Crews) Swayne, Chance (Mallory Lovell) Kovars, Kalin Kovars, Audrianna Luchsinger, Atalissa Luchsinger and Vincent Cooke; her great-grandchildren: Dylan, Blake, Autumn, Sylus, Skylar, Jocalyn, Lillyana, Travis, Izaak, River, Evangeline; her siblings: Gale (Linda) Wakefield, Jr., Janice (Arthur, Sr.) Kittle, Robert Wakefield and Julie Wakefield; brother-in-law Frank (Lynn) Neisius; sister-in-law Ginny Manthey as well as many nieces, nephews, cousins and friends.
She was preceded in death by her parents, Gale Sr. and Marilyn, mother-in-law Lela Neisius, sister Sally Hinz and sister-in-law June Neisius. A memorial service in celebration of her life will be held on Wednesday August 29, 2018 at the Milton Community House. Visitation will be from 2 to 4 p.m. with services to follow at 4 p.m. There will be a potluck with the family following the service. Henke-Clarson Funeral Home assisted the family.
The family would like to thank Agrace Hospice Care and her cancer team at Dean Oncology Clinic- Madison, especially Dr. Heun and his staff.