David C. Loll
May 30, 1941 - June 25, 2012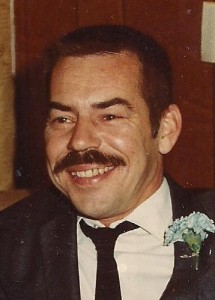 David C. Loll, 71, of Janesville passed away Monday, June 25, 2012 at his home. David was born in Marinette, WI on May 30, 1941, the son of Charles and Inez (Brown) Loll. David grew up in Janesville and attended Janesville schools. He served in the U.S. Army from 1959 to 1963, the U.S. Air Force from 1963 to 1967 and the Army again from 1967 to 1969. David was employed by the City of Janesville Street Department for 22 years retiring in 1997. He was a former member of Kienow-Hilt Post # 1621.
Surviving are his long-time partner of 27 years, Kay Malmquist of Janesville, two children, Julie (Christopher Ash) Malmquist of Janesville, Christopher (Natasha) Loll of Phoenix, AZ, five grandchildren, Aubrianna, Alivia, Savannah, Aubrey and Abel. His parents preceded him in death.
A memorial service will be held at 4 p.m. Friday, June 29, 2012 at Henke-Clarson Funeral Home, 1010 N. Wright Rd., Janesville. Karen Heesen will officiate. Military honors will be performed by Kienow-Hilt V.F.W. Post # 1621. Visitation will be from 3 to 4 p.m. Friday at Henke-Clarson Funeral Home. www.henkeclarson.com.