Dean W. Kutz
September 8, 1936 - December 15, 2012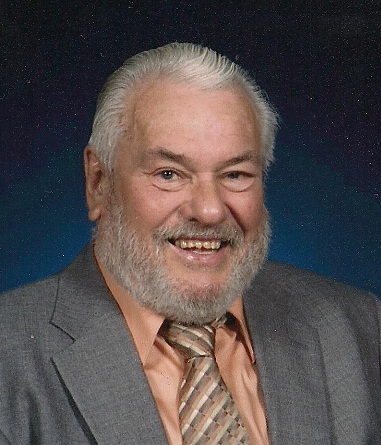 Dean W. Kutz, 76, of Janesville, WI passed away Saturday, December 15, 2012 at Rock Haven Nursing Home. Dean was born in Janesville on September 8, 1936, the son of Walter F. and Marie J. (Bartz) Kutz. He grew up in the Janesville area and graduated from Janesville High School in 1954. He attended the University of Wisconsin-Madison Agriculture Short Course. Dean was a U. S. Navy veteran. Dean married Karen Seeman on March 31, 1962. He was involved in agri-business for most of his life and worked as a truck mechanic for Lakeside International in Milwaukee until he retired. Dean resided in West Bend, Wisconsin for 35 years where he was an active member of Good Shepherd Lutheran Church having served on the school board and as an usher for many years. He and Karen returned to Janesville to reside earlier this year. He was a member of St. Matthew's Evangelical Lutheran Church, Janesville.
Surviving are his wife, of 50 years, Karen, four children, Kevin D. Kutz of West Bend, Karla (Ron) Schiefelbein of Janesville, Kyle Kutz of Theresa, WI, Kristi (John) Haug of Waukesha, four grandchildren, Jordan, Joshua, Sean and Jacob Kutz, one sister, Carole (Don) Brockhaus of West Bend, numerous other family members and friends. In addition to his parents, he was preceded in death by a brother who died in infancy.
Funeral services will be at 11 a.m. Wednesday, December 19, 2012 at St. Matthew's Evangelical Lutheran Church, 709 Milton Avenue, Janesville with Pastor Jim Janke officiating. Burial will follow in Milton Lawns Memorial Park. Visitation will be from 10 to 11 a.m. Wednesday at the church. Memorials may be made to Good Shepherd Lutheran Church and School, West Bend, WI. The family is being assisted by Henke-Clarson Funeral Home.