Delbert "La-Mon" Klingaman
April 26, 1943 - August 1, 2015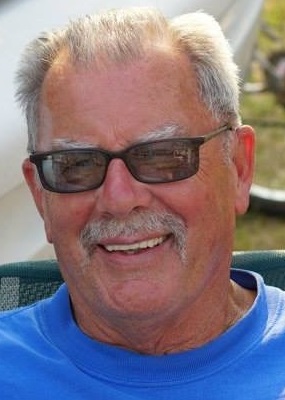 La-Mon Klingaman, 72, of Janesville, formerly of Richland Center, Wisconsin died unexpectedly Saturday, August 1, 2015. La-Mon was born in Woodstock, Wisconsin on April 26, 1943, the son of Delbert and Charlotte Klingaman. He married Judy Kay Berry on September 2, 1961 in Richland Center, Wisconsin. La-Mon worked for Borg Instruments , Sta-Rite and Beard Industries and was a Municipal Justice in Delavan, Wisconsin. He later founded Grain Dryer Systems which he owned and operated for 35 years after which he was acquired by the Scharine Group in Whitewater where he was currently employed.
La-Mon is survived by his wife, Judy; three children, Jacyn Klingaman (Cyndi) of Hemet, California, Christy Hodson (Jeff) of San Jose, California and Kevin Klingaman (Donna) of Janesville; seven grandchildren: Ashli Simioli (Cody) and Garett Klingaman, Kyle Hodson (Meghan), Luke Hodson, Journey Klingaman, Summer Klingaman and Stone Klingaman; 2 great-grandchildren: Brooklynn and Enzo Simioli; one sister, Elgena "Sophie" Smith; brothers and sisters-in-law, Don Berry (Lorene), Irene Berry, Betty Bartley (LeRoy "Bud"), Shirley Boggs (Theron), Carol Sainsbury (Paul), Norman Davis (Alberta), Karen Hornby (LaMon); many nieces and nephews. He was preceeded in death by his parents and brothers and sisters-in-law, Dale Smith; Dwight Berry, Bea Berry, Donna Lou Berry, Dale and Clara Berry, Ann and Ed Stolpa, and Patty Davis.
A visitation will be held from 4-7pm on Friday, August 7, 2015 and 9-10am on Saturday, August 8 at Turning Point Church at 2618 Mt. Zion Ave., Janesville, Wisconsin. Funeral Service will start at 10am. The committal service followed by burial will take place in Richland Center, Wisconsin at Fancy Creek Cemetery at 3:30 p.m. Saturday. Assisting the family is Henke-Clarson Funeral Home (608-741-1713).