Delmer R. Lawrence
August 22, 1934 - February 28, 2017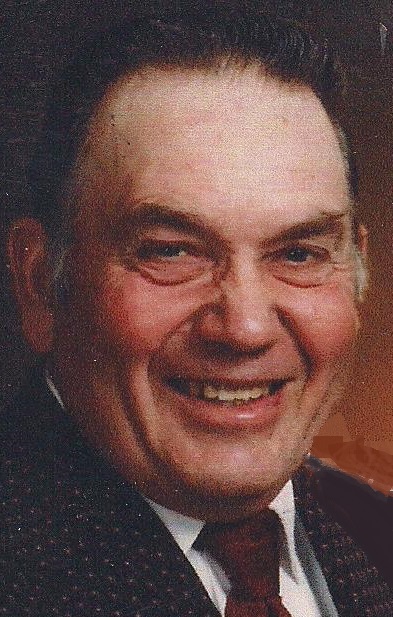 Delmer R. Lawrence, 82, who met all with the phrase "sick and dying" is now "on the other side of the sod". A long-time Janesville area resident, Delmer died peacefully at his home in Beloit on Tuesday, February 28, 2017. He was born in Janesville on August 22, 1934, the son of Raymond and Verna (Paul) Lawrence. He married Beverly J. Thomas on December 11, 1953 at St. Paul's Evangelical Lutheran Church in Janesville She preceded him in death on May 20, 1999. Delmer enjoyed farming and farmed for many years in Center Township. He also worked for Shurtleff Ice Cream Company and Dean's Foods. He was a member of St. Paul's Evangelical Lutheran Church.
Delmer is survived by five children, Cathy (Bruce) Schneider of Janesville, Kim (Roger) Keller of Stone Lake, WI, Chris (Terry) McDonnell of Janesville, Michael Lawrence of Beloit, Daniel Lawrence of Janesville, 10 grandchildren, Jennifer, Andrea, Kari Ann, Scott, Joseph, Katie, Aaron, Alec, Chelsey, and Troy, 17 great-grandchildren and a special friend, Arlene. In addition to his wife, he was preceded in death by his sister, Donna Boldt, mother, Verna (Paul) Nelson, step-father, Allen Nelson and in-laws, Dorothy and George Lawrence.
Funeral services will be at 10 a.m. Saturday, March 4, 2017 at St. Paul's Evangelical Lutheran Church, 210 South Ringold Street, Janesville. Rev Daniel Decker will officiate. Burial will be in Bethel Cemetery, Center Township. Visitation will be Friday, March 3rd from 5 to 7 p.m. at Henke-Clarson Funeral Home, 1010 N. Wright Rd., Janesville and at the Church on Saturday from 9 a.m. until 10 a.m. Memorials may be made to St. Paul's Evangelical Lutheran Church, the American Diabetes Association or the Wounded Warriors Project. The family is being assisted by Henke-Clarson Funeral Home (608-741-1713).