Dennis Rocke Schroeder
~ - ~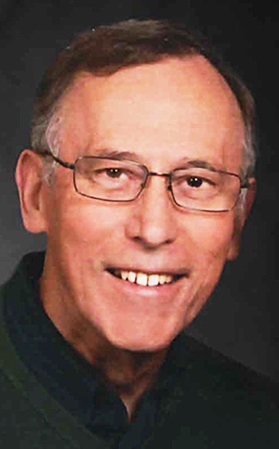 Dennis Rocke Schroeder, age 77, of Janesville passed away at his home in the loving care of his wife and sons on Friday, March 2, 2018. Rocke grew up in Brodhead with his mother Hazel (Gritzmaker) Schroeder. He and his wife of more than 50 years, Sue B. (Suemnicht) of Reedsburg returned to Wisconsin and raised two sons, Todd and Jason in Janesville. Rocke greatly valued his family, extended family, longtime and newfound friends, and his community. He was an active member of Cargill United Methodist Church, a volunteer and coordinator of Meals on Wheels, and was a member and former president of the Blackhawk Golden Kiwanis. Rocke's lifelong love of the outdoors led to adventures and travels by canoe, ski, sail, and sky. Memories shared by many.
Rocke is survived by his wife Sue B. Schroeder, sons Todd (Karin) and Jason, beloved grandchildren Jacob, Nathan, and Lydia, Rocke's treasured extended family; August "Butch" (Bernice) Suemnicht, Dale and Connie Suemnicht, Don and Dawn Webber, nephews and nieces Ryan, Tyson, Dana, Diedre and their families, and Rocke's cousins. Preceded in death by mother Hazel Schroeder, mother-in-law Shirley Suemnicht, and father Vernon Schroeder.
Services will be held at 12 Noon Friday, March 9, 2018, at Cargill United Methodist Church, 2000 Wesley Avenue with Rev. Susan Lockman officiating. Visitation will be held at the church on Friday from 10 a.m. until the time of services. Private internment will be in Greenwood Cemetery in Brodhead. Memorials may be made to Cargill United Methodist Church, Blackhawk Golden Kiwanis, or Agrace Hospice. The family is being assisted by Henke-Clarson Funeral Home.
A special thank you to Pastor Susan Lockman, Agrace Hospice especially Jeanine and Angie, and Dr. Shekhani and staff.