Dick A. LaChapell
July 2, 1942 - Novemeber 22, 2015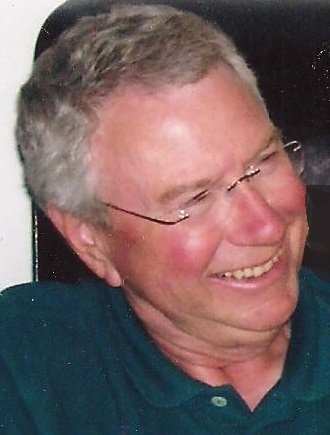 Dick A. LaChapell, 73, died peacefully on November 22, 2015 at Cedar Crest Health and Rehabilitation Center in Janesville. Dick was born on July 2, 1942 in Goodman, WI, the oldest child of Allen and Harriet (Stapleford) LaChapell. He was raised and attended schools through high school in Beloit, WI. He attended Kendall College in Evanston, IL, where he met his wife, Barbara. They married in June, 1962 and subsequently had two daughters, Ellen LaChapell and Laura (Rick) Lancaster. While working at StaRite Industries in Delavan, Dick attended evening classes at UW-Whitewater and graduated with a degree in Business in 1980. He then attended UW-Milwaukee to achieve a Masters Degree in Business. Dick and Barbara moved to Frankfort, KY in 1987, and lived there for 26 years. Dick managed and then purchased Webster Heating, which he sold before retiring. They returned to Janesville in 2013 to enjoy their retirement at Cedar Crest, resume their membership at Cargill United Methodist Church, and resume their ties with many long-time friends.
Dick was preceded in death by his sister, Alice Mawhinney, and brother, Roger. Dick is survived by his wife, Barbara, daughters, Ellen and Laura, his sister, Pat McClintock, his grandchildren and several nieces and nephews. Dick and Barbara have 6 grandchildren- Kelsey (Edwards) Wilhelm, Davin, Kayla and Annie Lancaster, and Kristyn and Chase Lancaster, all of whom live in or close to Kentucky.
Dick loved the outdoors-lake fishing, fly fishing, hiking, camping, and visiting state parks. He shared his love of the outdoors with his family, and set an example as a thoughtful, loyal, hardworking man with high standards. He served on the Staff/Parish Committee at First United Methodist Church in Frankfort and Cargill United Methodist Church in Janesville. He lived his life as a true Christian, guiding and helping many people without wanting any recognition or praise.
Dick's family would like to thank all those who worked so diligently to improve the quality of his life after his strokes and brain surgery. Dr. Kenneth Gold at Beloit Clinic and Dr. Mustafa Baskaya, Department of Neurological Surgery at UW Hospital, all of the doctors, nurses, nursing assistants, therapists and staff members at UW Hospital, Beloit Hospital and Clinic, and Cedar Crest Health and Rehabilitation Center were unfailing in their optimism and dedication to Dick's recovery throughout his illness.
A visitation will be held Monday, November 30, 2015 from 11:00 a.m. to 12:00 p.m. at Cargill United Methodist Church, 2000 Wesley Avenue, Janesville, WI. A Celebration of Life service officiated by Rev. Susan Lockman will follow. A luncheon will follow the service. There will be no burial as Dick donated his body to the University of Wisconsin Medical School. In Dick's memory, please donate to your favorite charity. The family is being assisted by Henke-Clarson Funeral Home.